Call Me Fitz Nova Scotia's film tax credit targeted for possible cuts
The cash-strapped province has put its film and TV production tax break up for review as the finance minister looks to generate more revenue.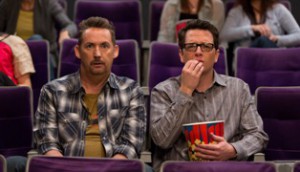 The Canadian comedy showrunner survey
From Playback magazine: Taking Canada's TV comedy pulse with some of today's top showrunners.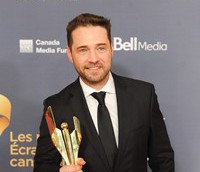 Enemy, Call Me Fitz win big at final night of 2014 CSAs
Enemy won five awards on Sunday evening, including achievement in direction for Denis Villeneuve, while Call Me Fitz took home three trophies. (Jason Priestley pictured)
Victoria Hirst, Tara Woodbury join Amaze Film + Television
The coproducer of Call Me Fitz hires the new executives as it eyes expansion. (Fitz's Jason Priestly pictured.)
eOne signs first look deal with Call Me Fitz partner
The deal will see the partners develop and produce original projects that range from TV to films that are related to the original TV projects (Call Me Fitz pictured).
MIPCOM13: Sheri Elwood on finding comedy in used cars, bagels
The Canadian TV scribe and Call Me Fitz creator on her new sitcom Bagel Nation, which is in development for ABC/Disney.
eOne inks slew of post-MIPCOM deals
The Canadian producer and distributor inked international deals for multiple series including Call Me Fitz, Primeval: New World and Todd and the Book of Pure Evil (pictured).
Michael Gross, Jeremy Hotz cast in Call Me Fitz
The HBO comedy from creator Sheri Elwood has started production on its fourth season in Halifax (Gross, Hotz pictured here).
Nominees revealed for 2012 DGC awards
On the list is past winner David Cronenberg (pictured), who picked up nominations for best direction and best feature film for A Dangerous Method.
Entertainment One inks distrib deal with Wild Bunch in France
The home video and digital content pact continues to build out the Canadian producer's international distribution network.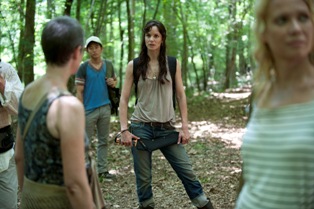 Germany's RTL2 acquires The Walking Dead from eOne
The German deal for the zombie drama is the latest from the Canadian distributor as it shops North American series' internationally.