Byron A. Martin Productions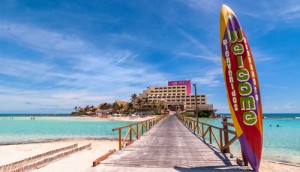 Canadian producers headed south for coproductions
Canadians are headed to Brazil and Los Cabos following Strategic Partners' spotlight on Latin America at its 17th edition, which wrapped on Sept. 14.
Oscar winner pens Baby Blue for co-venture
Byron A. Martin, Terence Marcel and Andrew Grocock have signed a co-venture deal to produce The Great Baby Blue. The film is written by Academy-award winning screenwriter, John Briley (Gandhi, Cry Freedom).