Bruce LaBruce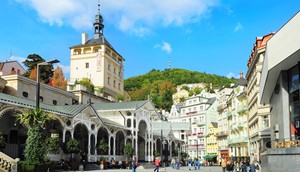 Karlovy Vary books 7 Canadian films
David Lambert's Je suis a toi and Andrew Huculiak's Violent will receive world premieres in competition.
Bruce LaBruce at work on Twincest screenplay
Nicolas Comeau of 1976 Productions is to produce the indie feature about love and sex between identical twins.
Pierrot Lunaire, Triptych earn Berlin prizes
The latest films by Bruce LaBruce (pictured), and Robert Lepage and Pedro Pires came away from the prestigious European festival with trophies.
Palm Springs plans Canadian cinema spotlight
The latest films by Bruce LaBruce, Sebastien Pilote and Denis Villeneuve will screen at the California festival as part of a Spotlight on Canadian Cinema sidebar.
Jennifer Jonas wins producers award at TIFF
The Toronto producer (pictured) accepted the prize from the Canadian Media Production Association as the Toronto International Film Festival got underway.
Dolan film to bow in competition at Venice
And Bruce LaBruce's Gerontophilia joins Richie Mehta's Siddharth in the festival's Venice Days independent sidebar (Dolan pictured).
1976 Productions and New Real Films to produce Bruce LaBruce's Gerontophilia
The $2 million indie film from the veteran Toronto director is described by Filmoption International's Andrew Noble as "the gay Harold and Maude."