Bron Animation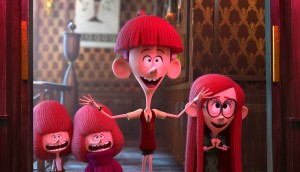 Netflix audiences adopt The Willoughbys
The latest family flick from Bron Animation was viewed by approximately 37.6 million households in a four-week period, according to the streamer.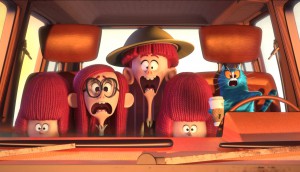 Behind the scenes of The Willoughbys
The animated film's producers Brenda Gilbert and Luke Carroll discuss what made the Lois Lowry story a fit for the "Bron world" and collaborating with Netflix.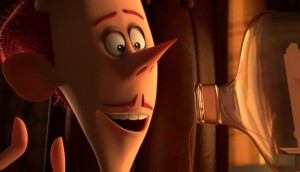 Bron Animation's The Willoughbys heads to Netflix
The streaming giant has set a 2020 launch for the film adaptation of Lois Lowry's children's book.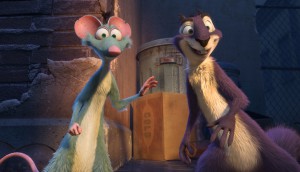 The indie animated features battleground
From Playback magazine: Three Canadian indies that have, or are about to, take the leap into animated family features discuss their strategies. (The Nut Job 2 pictured.)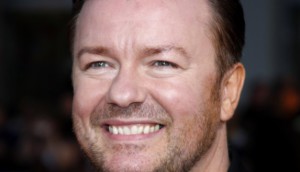 Deals: eOne, Bell Media, CMPA, Peace Point
eOne has secured the global licensing rights to Ricky Gervais' feature film David Brent: Life On The Road, plus more deals of the week. (Gervais pictured.)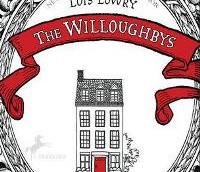 Bron Animation takes The Willoughbys rights
Adam Wood is attached to direct the feature, and will co-write the screenplay.
Shaftesbury sells Halloween specials to Teletoon
The Toronto-based co has sold Bron Animation-produced Mighty Mighty Monsters, a trio of animated specials, to Teletoon Canada.
Bron Animation to shoot CG animated feature Henchmen
The project, to shoot in fall 2013, marks the feature film directorial debut for Adam Wood (Bron's Mighty Mighty Monsters pictured).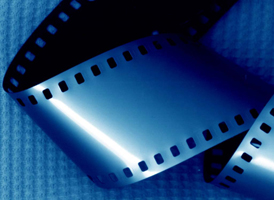 Bron Studios animation company to produce Sole Mates
The CG animated feature from the Vancouver shop is based on an original concept by Deon Taylor and his Hidden Empire Film Group shingle.
Shaftesbury to launch Mighty Mighty Monsters at MIPJunior
The Toronto-based company and its L.A.-based subsidiary Shaftesbury U.S. will debut the first two animated Mighty Mighty Monsters specials from B.C.-based indie animation studio Bron Animation.
Bron Animation bolsters creative team
The newly launched B.C. indie animation studio announces several new hires, including veteran ani producer Barbara Zelinski and former Pixar animator Adam Wood.
Bron Animation opens shop with Mighty Mighty Monsters
B.C.-based prodco and finance group Bron Studios has launched an indie animation studio, with its first project based on the book series written and created by Sean Patrick O'Reilly.