Bravo!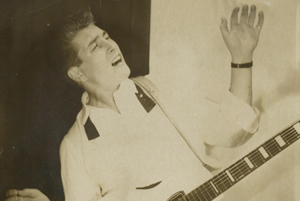 Yonge Street rocks on Bravo!
The way indie producer David Brady tells it, Yonge Street – Toronto Rock & Roll Stories should never have been made.
Mordecai Richler biopic reopens old Quebec wounds
"(He) wasn't seen as a Quebecker, because he spent all his time spitting on what Quebec represented," observes documentary filmmaker Francine Pelletier.
PTV's Star Portraits auctioning paintings for charity
Star Portraits, produced by Toronto-based PTV Productions and airing on Bravo!, is providing portraits of Canadian celebrities created over the course of the program for an online charity auction.
On set in Budapest with The Borgias
The first nine episodes of The Borgias, a US-Canada-Ireland co-venture, are almost complete. Denis Seguin reports from Budapest, Hungary.