branded entertainment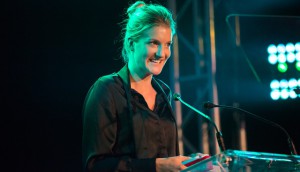 Carmilla snags PROMO! Awards Best of Show
The web series from Smokebomb Entertainment, Kimberly-Clark and Geometry Global took the top prize, while Leo Burnett, Zulu and Taxi also won big.
Column: Branded entertainment is not an ad
Buck Productions' Jim Kiriakakis on creating authentic content under a brand-financed model. (From strategy / McMorris and McMorris pictured).
Collaborate to survive: the future of branded entertainment
The CMPA urges producers to partner with brands to target consumers with engaging digital content.
Producers urge regulators to relax rules on branded entertainment
Flexibility in how brand integration can be introduced by producers will allow more financing from major marketing brands to promote products on Canadian TV, a report from the CMPA argues.
Branded content industry rapidly evolving: study
The Branded Entertainment Landscape, the first of a three-part study that delves into the space, breaks down current trends and opportunities for Canadian content creators.
David UK, Stephen Tapp combine to launch Bent venture
The cross-platform branded entertainment upstart will also have industry veterans Christopher Grimson and James Hyslop as founding partners (UK pictured).
TSN partners with Running Room for digital series
The series features sports scientist and physiologist Dr. Greg Wells and offers insight on the science behind running.
PB Summit: Approach branded entertainment with a consumer focus
Capital C's Tony Chapman, Starcom Mediavest Group's Bruce Neve and Bell Media Digital's Jon Taylor discussed navigating the branded landscape.
Bell Media and Ford Canada team up for new web series
John Taylor, senior director of content for Bell Media Digital, tells Playback that branded entertainment, such as the new Intersections series featuring the Ford Focus, is an integral part of the company's future.