branded content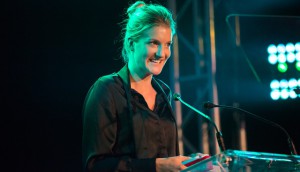 Carmilla snags PROMO! Awards Best of Show
The web series from Smokebomb Entertainment, Kimberly-Clark and Geometry Global took the top prize, while Leo Burnett, Zulu and Taxi also won big.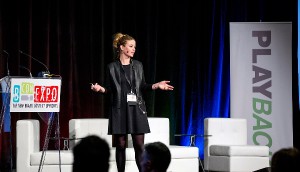 BCON wrap: seven lessons on branded content
From Playback sister pub strategy, seven takeaways for brands looking to build branded content programs (and the producers who can help them) from Wednesday's BCON Expo.
Gatorade doc gets the All-Star treatment
The sports drink co's first taste of branded content has been picked up by Sportsnet.
Column: Branded entertainment is not an ad
Buck Productions' Jim Kiriakakis on creating authentic content under a brand-financed model. (From strategy / McMorris and McMorris pictured).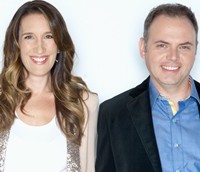 How Pivotal Media helped a discount retail chain stay chic
Andrea Gabourie and Simon Watts' (pictured) production shingle produced branded entertainment content for TJX Canada available exclusively on its loyalty program website.
Branded content industry rapidly evolving: study
The Branded Entertainment Landscape, the first of a three-part study that delves into the space, breaks down current trends and opportunities for Canadian content creators.
Molson, Tim Hortons to sponsor Sportsnet reality series
Four major Canadian brands will be marketed on multiple platforms as Rogers Media picks up the Canadian rights to the latest cycle of an NHL and HBO TV sports franchise.
Ex-CBC exec Julie Bristow launches Bristow Global Media
The new venture will explore branded content opportunities with GroupM Entertainment, while also developing a two-way creative relationship with Jamie Oliver's Fresh One Productions (Bristow pictured).
CTV announces digital content slate for The Amazing Race Canada
BlackBerry will sponsor companion program Inside the Race with BlackBerry, while Air Canada, Chevrolet and Interac will offer race-inspired games and challenges.
Why originated brand content is your best bet for Cannes Lions glory
Digitas exec John McCarus (pictured) told a Stream panel on online branded entertainment that premium content made, rather than sponsored, by a brand, has the best chance to win industry kudos.
TSN partners with Running Room for digital series
The series features sports scientist and physiologist Dr. Greg Wells and offers insight on the science behind running.