Bomb Girls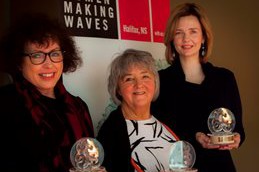 Wave Awards honour Atlantic Canada film veterans
Noreen Golfman, Barbara Doran and Linda Wood (pictured) received tributes for their contribution to the Canadian industry.
Tatiana Maslany, Rick Roberts up for ACTRA Awards
Actors from Empire of Dirt, Cracked and Sex After Kids also receive nominations for their performances.
Weekly roundup: Awards, festivals and distribution news
This week's briefs include details of the VIP-heavy Cannes Film Festival screening of restored The Apprenticeship of Duddy Kravitz (VIPs pictured).
Weekly roundup: nominations and awards
This weeks' prize-heavy briefs include news of Inch' Allah (pictured) taking a special prize at the Beijing International Film Festival and the Canuck nominations at the up-coming Monte-Carlo International TV Festival.
Muse confirms Bomb Girls not renewed
A two-hour TV movie concluding the series from Muse and Back Alley Film will be broadcast in winter 2014 on Global.
In the writers' room with WGC awards' TV drama nominees
Michael MacLennan, Simon Barry, Leila Basen, Heather Conkie and Esta Spalding talk writers' room must-haves, how they write drama, and potential TV crossover episodes.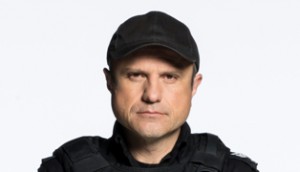 Nominees for 11th annual ACTRA awards unveiled
Flashpoint (Enrico Colantoni pictured), Bomb Girls and Copper are among the series that had actors nominated in the upcoming awards.
Rosie O'Donnell to guest star in Bomb Girls
O'Donnell will star in one episode of the series' second season, which is currently shooting in Toronto and premieres on Global TV in January.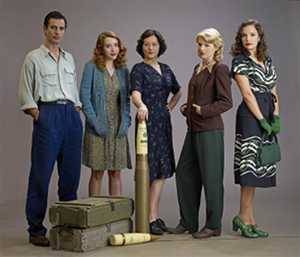 Imavision takes North American DVD, digital rights to Bomb Girls
The Montreal-based DVD and digital distributor plans to launch the homegrown drama into the Canadian entertainment market in time for the holiday season.
Michael Seater boards Bomb Girls' second season
The Canadian actor (pictured) will play a gregarious factory worker and object of interest for the girls working the assembly line.