Blackstone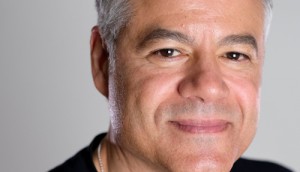 How Damon Vignale transitioned to showrunning on The Murders
Vignale catches up with Playback to discuss his inspiration for his new Citytv show and the process behind creating a multi-layered story.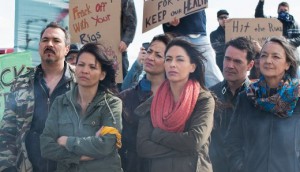 Netflix picks up Blackstone
All five seasons of the Prairie Dog Film + Television-produced series will head to the streamer this month.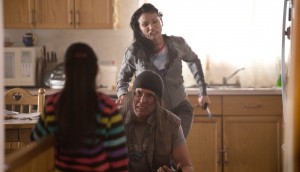 CBC acquires three seasons of Blackstone
The APTN series from Prairie Dog Film + Television will have an afterlife on the public broadcaster.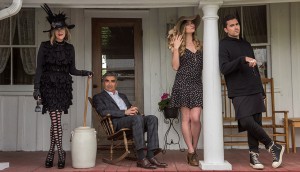 Schitt's Creek, Room lead CSA nominations
The CBC comedy received 14 TV nominations while Room received the most film nods with 11. (Schitt's Creek pictured.)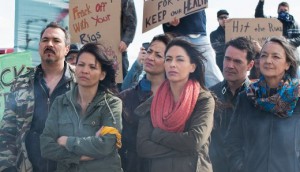 Blackstone to end after season five
The final season of the Prairie Dog Film + Television drama will bow on APTN on Nov. 3.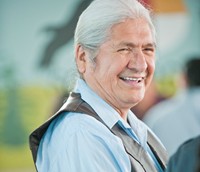 Playback Canadian Film & TV Hall of Fame: Gordon Tootoosis
Playback's latest inductee in the Posthumous category is Tootoosis, whose on- and off-camera work helped shift perceptions and create a new dialogue for aboriginal actors in Canada.
Motive, Eadweard top 2015 Leo noms
Motive (pictured) leads all other dramatic series with 21 nods, while Kyle Rideout's feature Eadweard received 15 nominations including best motion picture.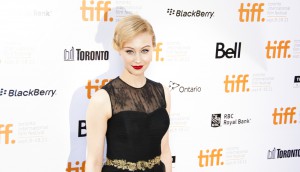 Stephen King miniseries to land in Toronto for May
The Toronto-shot miniseries from J.J. Abrams and Warner Bros. Television will shoot through October in Toronto. (Sarah Gadon pictured.)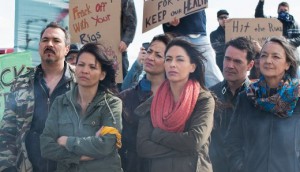 Cameras roll on fifth season of APTN's Blackstone
The latest cycle from Prairie Dog Film + Television is shooting in Edmonton through June 2015.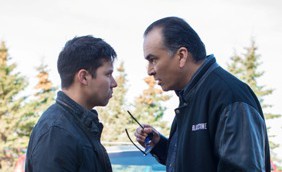 Cineflix Rights picks up int'l rights to Blackstone
The deal with PPI Releasing will see the APTN drama shopped to international broadcasters beyond North America.
How Blackstone gives a TV reckoning to real-life drama
Showrunner Ron E. Scott tells Playback Daily he's "putting the big blocks in" as he grabs recent headlines to develop a fifth season of Blackstone for APTN.
Tantoo Cardinal to be honoured by ACTRA Toronto
Cardinal will be presented with an award of excellence at the 2015 ACTRA Awards Gala in Toronto on Feb. 20.