Bill & Sons Towing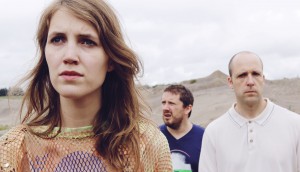 JFL, IAWTV partner to expand pitch program
Just for Laughs is partnering with the International Academy of Web TV to expand "Pitch 'Til Your Sides Split" for web comedies. (Save our Skins pictured)
Bill & Sons gets an app
The app, developed by Shawn Bailey, will let users watch the full series and access the web series' toll-free customer complaint line.
The 2012 10 to Watch: Mark De Angelis
The writer whose credits include Dan for Mayor and The Ron James Show co-created and produced Bill and Sons Towing, a webseries that attracted a lot of mainstream media attention and lured many high-profile Canadian actors.
Bill & Sons web series aims to tow in online viewers
Series co-creator Charles Ketchabaw of Toronto-based Ready, Set, Panic talks to Playback Daily about how podcasts and customer complaints are a strategy to create content and build buzz.