Big Muddy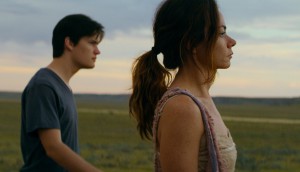 Coming Soon: Big Muddy
Union Pictures' Robin Cass on the cross-country rollout strategy for the theatrical release for Big Muddy, the debut feature from Jefferson Moneo.
TIFF '14 Review: Big Muddy an 'effective contemporary noir'
Film critic Thom Ernst says Moneo's debut as a feature director shows great promise, with strong performances from lead actors generating awards potential.
Harold Greenberg Fund invests $700K in latest round
Selected projects include feature films from directors Jeffrey St. Jules, Jefferson Moneo and Alain Descrochers.
Big Muddy film shoot starts in Saskatchewan
Producer Bob Crowe of Angel Entertainment said the indie may be among the last movies to tap tax credits in the province after refundable incentives were axed by the provincial government (director Jefferson Moneo pictured).
Harold Greenberg Fund invests in 27 movie scripts
Deepa Mehta's Secret Daughter novel adaptation, Patricia Rozema's Via Dolorosa and Sarah Polley's Alias Grace adaptation are among the latest Canadian film projects getting development coin.