Bell Lightbox
imagineNATIVE to mix live readings with video screenings
The Aboriginal-themed film showcase will feature a collaboration between writer Joseph Boyden and animator Terril Calder. (Festival executive director Jason Ryle pictured)
Ron Mann's Altman to screen in Venice
The Canadian director's long-awaited ninth film chronicles the life of the late American director.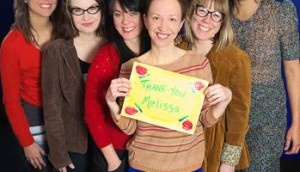 How Ingrid Veninger's 'sisterhood' spawned 6 scripts in 6 months
Now six Punk Films Femmes Lab participants have a date with Oscar winner Melissa Leo, who has first dibs on their creative output.
Piers Handling: Toronto is 'key festival' for Golden Globes and Oscars
The festival director on Tuesday trumpeted his event as an award season launch-pad for Canadian and international filmmakers.
Bringing Toronto's ethnic enclaves to Bell Lightbox: Cameron Bailey at TEDx
"That is the promise of Toronto, that our ethnic enclaves will rise and fall as they must. But what moves faster is the rivers of culture that flow around them and change their shape," the TIFF artistic director (pictured) told a TEDxToronto salon audience.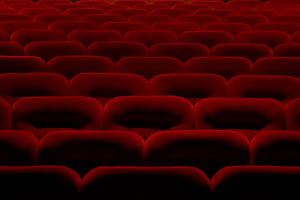 Italian Contemporary Film Festival books into Bell Lightbox
This story has been clarified. Pinocchio director Enzo D'Alo will be on hand for a festival tribute in Toronto.
New Bell Lightbox film series gets Cameron Bailey as curator
The TIFF festival artistic director will join Noah Cowan to program a weekly subscription series focused mostly on foreign language film titles from around the world.
Title shakeup at TIFF: Cameron Bailey named artistic director
The former TIFF co-director now holds the same title as Noah Cowan at Bell Lightbox, leaving Piers Handling as director and CEO of the film festival group.
Breaking up Sprockets: How TIFF targets young film-goers one festival at a time
Young film-going audiences are segmenting and fragmenting, festival director of programmes Shane Smith tells Playback Daily.
Toronto Irish Film Festival shines spotlight on two Irelands
Festival chair John Galway tells Playback Daily about programming for an Irish audience longing for nostalgia and a window on Ireland's current economic ruin.
TIFF's Sprockets fest evolves into twin film and gaming events
As digital storytelling evolves, the Toronto International Film Festival is rolling out new spring festivals for kids and teen audiences at the Bell Lightbox.
TIFF fundraising snags HSBC Bank Canada and hotelier
The Toronto International Film Festival has moved to within a whisker of fully financing its year-round home by securing a chunk of coin from HSBC Bank Canada and a hotelier.