BCE
Five things we learn about the Astral/BCE deal from the CRTC
Key revisions to the transaction's associated benefits package included Bell Media's naming of programming champions for English- and French-language TV.
BCE gaining ground on cable rivals with Fibe TV offering
The third quarter sign-ups brings the subscriber base for the IPTV service to 420,000 Canadians, compared to 200,000 in the same period of 2012.
Quebecor swings to Q2 loss due to one-time charges
Rival Bell Media, releasing its own overall results, saw its second quarter revenue rise following its parent BCE acquiring Astral Media. Media agency execs on the BCE-Astral deal
Sunni Boot, Bruce Neve, Shelley Smit and Michael Neale weigh in on the implications of the $3.4 billion deal getting the green light from the CRTC. BCE announces next steps following approval of Astral takeover
Bell Media will open new regional development offices in Halifax, Winnipeg and Vancouver as the acquisition, which closes July 5, moves forward.
CRTC approves BCE's blockbuster Astral Media takeover
The regulatory decision, with conditions, comes after an earlier bid to acquire the Canadian media group was rejected on competition grounds.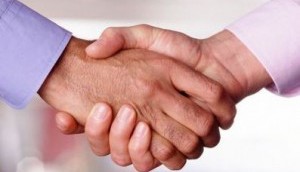 Competition Bureau OKs Teletoon, Historia and Series+ transactions
The sales, as part of the complex Bell-Astral deal, would make Corus the sole owner of these properties, contingent on approval by the CRTC.
Bell, Astral peg tangible benefits package at $174.7 M
Of the total, $124.5 million is earmarked for TV benefits, with 85% to be spent on indie on-screen productions, the companies say.
BCE resubmits CRTC application for Astral Media takeover
"We heard Canadians and the CRTC loud and clear – they want assurance that Astral joining with Bell Media will directly benefit consumers and creators," Bell Canada topper George Cope said Monday.
Canadian Communications Foundation in funding pinch
The news came to light after the charity's annual meeting last week when it also named former broadcaster Pip Wedge as its president.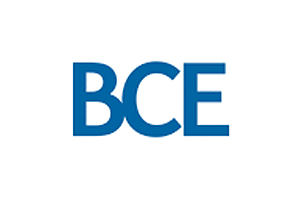 BCE posts lower Q3 results, despite ad bonus from London Olympics
The Bell Media division received an ad sales bonus during the latest quarter from airing the London Summer Olympic Games, even as the TV, radio and digital division continues to be impacted by a soft ad market.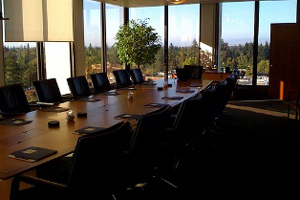 It's official: BCE to appeal to feds to acquire Astral Media
The formal request to the federal cabinet will be made Monday under section 7 of the Broadcasting Act, and follows the CRTC denying its $3.38 billion transaction in a shock decision on Thursday.