Bake With Anna Olson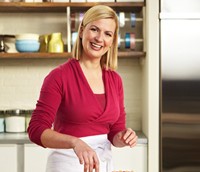 Food Net renews Bake with Anna Olson
The co-commissioned third season of the Peace Point series will be shot in 4K for the first time.
Deals: DHX, eOne, Peace Point Rights, Club Illico
Deals of the week include Peace Point Rights' sale of over 100 hours of scripted, culinary and documentary properties into various territories. (Anna Olson pictured.)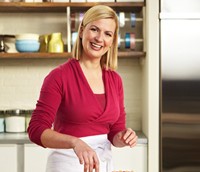 Bake with Anna Olson returns
The Peace Point Entertainment series will return with a second season on Food Network Canada, Scripps Network Asia and Scripps Network U.K. & EMEA.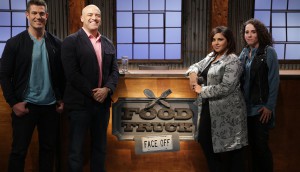 Peace Point inks raft of int'l sales
Peace Point Rights has revealed its latest round of sales for its series, including Food Truck Face Off, Bake with Anna Olson and two animal-focused factual series.
Peace Point Rights sells Anna Olson series to Chello Latin America
The indie distribution arm of Peace Point Entertainment also sold Keasha's Perfect Dress to Discovery Latin America (Bake with Anna Olson pictured).
Peace Point sells lifestyle, factual series to Australasia
Toronto-based Peace Point Entertainment's distribution arm sold series including Bake with Anna Olson (pictured) and Reality Obsessed into the territory.
Peace Point's Shanna Albert moves to Mike Holmes' Point Load Pictures
The veteran TV exec (centre) will develop original series outside of the Holmes Group brand, including Big Food, about cooking on a grand scale.