B.C.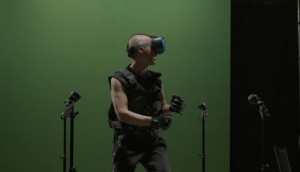 VFX Legion opens doors in B.C.
The L.A. company's decision to expand to B.C. allows it to tap into tax incentives and skilled labour in the region.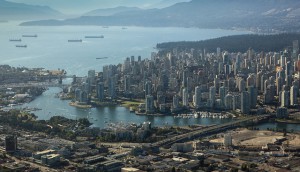 B.C. cuts film/TV tax credit by 5%
Following consultations between government and industry, the basic production services tax credit has been cut from 33% to 28%.
Phase 4 Films to release Uwe Boll's Rampage 2
The sequel is shooting over six days in Maple Ridge, B.C., with Brendan Fletcher reteaming with the prolific German filmmaker. (Pictured, Berry Meyerowitz, Phase 4.)
Atomic Cartoons forges animation pact in Kelowna, B.C.
The Vancouver-based co, home to such shows as Atomic Betty and Rocket Monkeys (pictured), has formed a three-year joint venture agreement with fellow Canadian animation studio Yeti Farm Creative.
Continuum, Becoming Redwood topline Leo Awards nominations
The awards, which recognize excellence in B.C. film and TV, will be handed out on June 7 and 8 in Vancouver (Becoming Redwood pictured).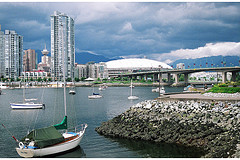 B.C. NDP election promise includes expanding film, TV tax credits
Party leader Adrian Dix says that if his party wins the May 14 vote, the province's labour tax credit would be boosted 7% to 40%.
Club Penguin execs launch digital gaming studio in B.C.
Lance Priebe and Pascale Audette will head up Hyper Hippo Productions, which will offer children's games across several digital platforms. B.C. producers pursue TV co-productions with U.K. partners
The British Columbia-U.K. co-production forum in London and Manchester this week comes as Vancouver reduces its reliance on Hollywood film and TV production.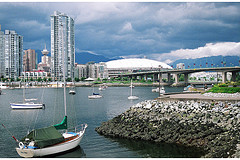 New B.C. creative industries support gets lukewarm reception
The three-part BC Creative Futures includes the launch of Creative B.C., a non-profit society which will get $1 million from the province for research, development and international marketing.
Crazy8s short film finalists announced
The 12 finalists in the B.C. competition will work with a professional story editor to hone their scripts, before presenting them to the jury in late December.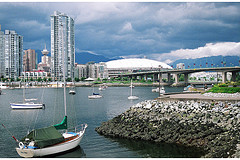 Shaw Media's 24/7 news channel for B.C. gets greenlight
The Global News channel will give the province local, national and international news around the clock from a studio in Burnaby.
Ohio filmmaker disappears in B.C. wilderness
RCMP continue to search for Warren Andrew Sill, 26, whose vehicle was found abandoned July 10 near Whiskey Creek Trail.