Avi Federgreen
Indiecan takes Canadian rights to Motivational Growth
Avi Federgreen's indie distribution outfit plans a multi-platform release for the genre title in 2014.
Relative Happiness begins production in Nova Scotia
The feature, directed by Deanne Foley (pictured), is based on the novel by Lesley Crewe and is shooting through November.
Inaugural RiFF announces award winners
Three award winners were named in the first Reel Indie Film Fest, a music-focused film expansion of Indie Week.
Reel Indie Film Fest takes cue from SXSW
RIFF exec director Avi Federgreen talks to Playback about pairing indie music and film, reaching new audiences and launching indie careers (opening film Los Wild Ones pictured).
Indiecan takes Canadian rights to Junkie, Kill Me Now
The niche distributor will release the titles on VOD in Canada starting in late 2013.
Indiecan takes Canadian rights to Mourning Has Broken
Avi Federgreen's distribution shingle picked up the Brett and Jason Butler indie pic for a winter theatrical release after it bowed in Calgary.
Avi Federgreen named executive director of Reel Indie Film Festival
The music-themed independent movie showcase will run in Toronto from Oct. 17 to 20.
Indiecan takes Canadian rights to Random Acts of Romance
The Katrina Bowen-directed relationship comedy, executive produced by Avi Federgreen, will now be released across Canada by the indie player.
Indiecan takes Canadian rights to Sheepdogs doc
The indie distributor is planning a spring and summer theatrical release across Canada for the documentary, directed by John Barnard and produced by Kyle Bornais of Winnipeg-based Farpoint Films.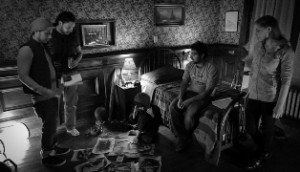 Indiecan to show short films ahead of feature releases
The pilot program to get more exposure for short filmmakers will start with Shhh (pictured) screening ahead of Grave Encounters 2 from Feb. 15.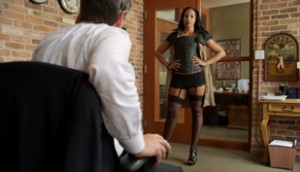 Indiecan takes Canadian distribution rights to Sex After Kids
The indie distributor plans an early 2014 release for Jeremy LaLonde's second feature after a festival circuit run that starts at Santa Barbara.