Avi Federgreen
IndieCan10K adds sponsors, eyes homestretch
Having rallied the industry to support his micro-budget filmmaking challenge, Avi Federgreen (pictured) looks ahead to 2015 and beyond.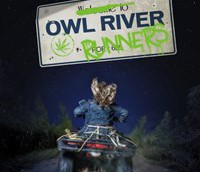 Molly Thomason boards Owl River Runners in lead role
The winner of the New Brunswick leg of Avi Federgreen's $10,000 feature film challenge has started the cameras rolling.
Juice to help distribute IndieCan10K films on VOD
The multi-platform agency is sponsoring the initiative with in-kind services to see six films (A Sunday Kind of Love pictured) released on iTunes and VOD platform. (From Stream)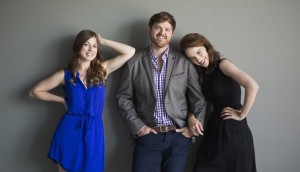 Dylan Taylor to topline A Sunday Kind of Love
The debut feature from Geordie Sabbagh – part of the IndieCan10K challenge – will also star Meghan Heffern and Melanie Scrofano.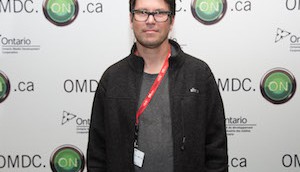 Outsider Avi Federgreen joins indie distributors club
IndieCan Entertainment is joining the Canadian Association of Film Distributors and Exporters, as is John Bain's Search Engine Films. (Federgreen pictured)
IndieCan Entertainment expands into U.S. distribution
Avi Federgreen's boutique distributor has snagged the North American rights to Elijah Drenner's feature doc That Guy Dick Miller.
Douglas Borton novel Kane to get big screen treatment
Indie producer Unstable Ground has optioned the film rights, with Avi Federgreen (pictured) coproducing.
Films chosen for IndieCan10K film challenge unveiled
Seven feature filmmaking teams have been chosen for mentorship as they complete their projects for under $10,000. (IndieCan's Avi Federgreen pictured)
Ontario government invests $1M in The Intruders
The feature from director Adam Massey (pictured) received the coin from the Northern Ontario Heritage Fund.
Avi Federgreen's 10K film challenge pacts with Indiegogo
The eight teams will get an inside track from the crowdfunding site on how to raise the $10,000 needed to make a feature by the end of 2014.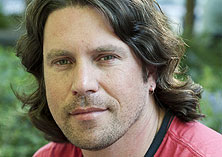 Avi Federgreen unveils IndieCan $10K film challenge
The grassroots industry-building initiative is offering eight filmmakers mentorship and in-kind services if they meet the $10,000 challenge.
Indiecan takes Canadian rights to Motivational Growth
Avi Federgreen's indie distribution outfit plans a multi-platform release for the genre title in 2014.