Astral
Aubie Greenberg leaving TMN after 30 years
The director of programming will depart the network, which now operates as part of Bell Media, at the end of September.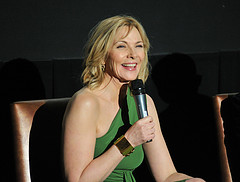 TMN, Movie Central unveil 2013 production slate
The slate features six Canadian productions, including half-hour comedy Sensitive Skin, starring Kim Cattrall (pictured) and Don McKellar, who also directs.
Restored Apprenticeship of Duddy Kravitz secures Cannes selection
The 1974 classic Ted Kotcheff film, starring Richard Dreyfuss (pictured), was restored in an initiative spearheaded by The Academy of Canadian Cinema & Television.
Family Channel re-orders The Next Step
Principal photography on the second season of Temple Street's single-cam scripted drama will begin in the summer.
Breakthrough licenses two Canadian features to TMN
The Resurrection of Tony Gitone and Please Kill Mr. Know It All (pictured) will premiere on Astral's pay TV service later this year following theatrical runs.
Astral, Shaw report Q1 results with TV ad revenue stability
Both media groups reported higher TV ad sales, despite an uncertain economic climate.
Canadian Communications Foundation in funding pinch
The news came to light after the charity's annual meeting last week when it also named former broadcaster Pip Wedge as its president.
Industry calls CRTC Bell-Astral decision "well-reasoned", "courageous"
"This is a good day for consumers," Rogers Communications vice chair Phil Lind said in a statement Thursday following the CRTC's ruling.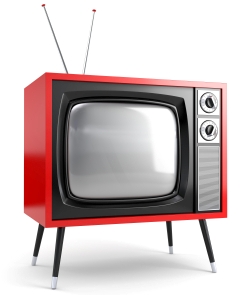 Industry organizations tell CRTC their views on BCE/Astral deal
The WGC, DGC, ACTRA and Documentary Organization of Canada expressed concern about voice diversity and Bell's proposed TV benefits package.
Rogers opposes Astral takeover by "too powerful" Bell
The company's executives said they oppose the deal, unless the regulator orders Bell to divest itself of Astral's English-language TV holdings.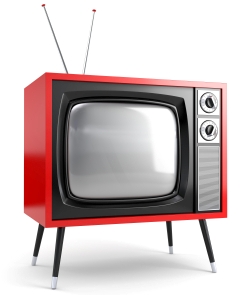 Quebecor's Peladeau opposes BCE/Astral deal before the CRTC
Cogeco, another Quebec media player against the $3.3 billion blockbuster deal, will put its case to the regulators on Wednesday.
BCE pitches benefits of $3.3 billion Astral Media takeover to CRTC
The phone giant offered the carrot of a homegrown competitor to Netflix Canada if the blockbuster transaction is approved by the broadcast and telecom regulator after this week's hearings in Ottawa.