Asian Film Summit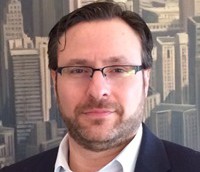 CWFA looks to spark Canada-China feature copros
Cinespace's Jim Mirkopoulos on chairing the new China-West Filmmakers Alliance and what the organization, which co-presented this year's Asian Film Summit, hopes to achieve.
TIFF13 Asian Film Summit: Local stories, global markets
An international panel of filmmakers discussed the business of cross-border filmmaking at Tuesday's event, held during the Toronto International Film Festival.
Keanu Reeves, Niv Fichman topline Asian Film Summit lineup
The second annual east-west bridge-building conference will take place on Sept. 2 at the Toronto International Film Festival. TIFF announces date for 2013 Asian Film Summit
The second annual industry event will this year take place on Sept. 10, 2013 at Toronto's Shangri-La Hotel.
TIFF12: Canadian filmmakers can bring deal-making expertise to Asia
Following the inaugural Asian Film Summit on Monday, TIFF artistic director Cameron Bailey talks about the opportunities for Canadian filmmakers across the Pacific.