APTN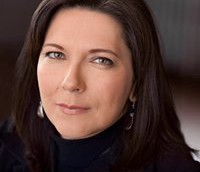 APTN to go into production on 1491
The eight-part miniseries will be coproduced by Aarrow Productions and Animiki See Digital Production. (Series producer, director and writer Barbara Hager pictured)
Blackstone greenlit for fourth season
APTN orders eight more one-hour episodes of the Prairie Dog Film + Television drama.
CMF invests $1.6M in Aboriginal projects
Funded projects include a second season of kids' stop-motion series Guardians Evolution (pictured) for APTN.
APTN's Blackstone drama raises curtain on third season
The Canadian TV drama (pictured), long in limbo, is looking ahead with new-found assurance to a likely U.S. sale and fourth season.
The 2013 10 To Watch: Sean Patrick O'Reilly
The "media-agnostic" founder and CEO of Vancouver-based Arcana Comics says the company's business strategy is to develop and produce content from the Arcana library while holding on to the rights.
APTN reveals fall slate
The channel launches a promotional push around its returning drama series Blackstone (pictured), while also premiering new series like All Our Relations and the teen-skewing U=US.
Third season bow for APTN's Blackstone set for Sept. 25
John Cassini (pictured), Tinsel Korey and Cheri Maracle have been added to the cast, which includes returning leads Carmen Moore, Eric Schweig, Michelle Thrush and Steven Cree Molison.
CMF invests $4.4 million in Aboriginal TV series
Nine of the 12 projects to receive industry funding are for APTN, the aboriginal TV network that languishes high up the TV dial.
Study urges increased supports for Aboriginal producers
Aboriginal screen content is growing in popularity due to several factors, including increasing awareness of native issues and culture, the study determined (APTN's Blackstone pictured).
Blackstone and the puzzle of Canadian drama authenticity
Playback goes on set in Edmonton to see a raw, authentic drama from APTN about First Nation power and politics told from the aboriginal point of view.
Production begins on Mohawk Girls
The half-hour dramedy for APTN and OMNI Television from Rezolution Pictures is shooting in Quebec.
NSI aboriginal doc program students head to Hot Docs
A total of four producer-director teams will attend screenings and participate in the doc accelerator program at the Toronto festival, which kicks off Thursday.