Anna Silk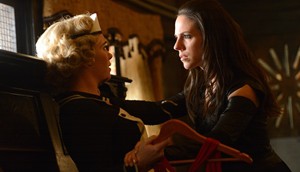 Showcase to end Lost Girl after fifth season
The Canadian drama received a super-sized 16-episode order for its finale.
Showcase renews Lost Girl for fifth season, Syfy undecided
The cameras will roll on another 13 episodes of the sci-fi series in the spring, ahead of a fall 2014 debut for the fifth season.
Lost Girl adds Copper's Kyle Schmid as guest star
Linda Hamilton is also reprising her third season guest role as a ruthless assassin in the series' fourth season, slated to premiere in November (Schmid pictured).
Cameras roll on season four of Lost Girl
The next 13 episodes of the series, which also airs on Syfy stateside, are slated to premiere on Showcase this fall.
Lost Girl finds fourth season on Showcase, Syfy
The supernatural drama has been renewed for another season in Canada and the U.S.
Linda Hamilton to guest star in Showcase's Lost Girl drama
The Terminator star (pictured) is to play the role of Acacia, a tough, sexy and ruthless assassin that spells trouble for Bo in the upcoming third season.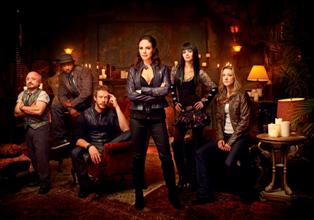 U.S. channel Syfy renews Lost Girl for third season
The U.S. channel gave Prodigy Pictures a third-season order after the Canadian sci-fi drama has averaged to date 895,000 viewers aged 18-49 on the U.S. channel.
In the writer's room with not-so-Lost Girl Michelle Lovretta
The Showcase series' creator talks to Playback about what makes fantasy-dramedy about a bisexual succubus work with "geeks" and mainstream audiences alike.