American Film Market
A71, Juice Worldwide pick up Pretend We're Kissing
The AFM deals for Matt Sadowski's debut feature came ahead of the film's world premiere at Whistler next month. (Sadowski pictured)
Blog: A positive outlook on indie film
Wrapping up at the AFM, Phenomenal Films producer Cher Hawrysh writes about FilmNation president of production Aaron Ryder's view of the producer's role and the future of indie film.
Blog: How I learned to stop worrying and love AFM
Producer Daniel Bekerman gives an American Film Market first-timer's perspective on a strategy for standing out in the buying and selling swarm.
AFM 2012: Canadian rights to Ginger & Rosa to Union Pictures
In other Canadian market news, Entertainment One pre-bought Stung for a range of territories, including Canada and the U.K. (Ginger & Rosa pictured).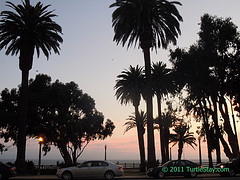 AFM 2011: VVS Films picks up trio of genre titles for 2012
Canadian indie distributors have been busy buying and selling film titles at the American Film Market.
Resident Evil: Afterlife surpasses Porky's
Don Carmody's Resident Evil: Afterlife 3D has surpassed the $280 million worldwide box office mark, making it the most successful production in Canadian feature film history, ahead of Porky's, the Ontario Media Development Corp. reported Monday.
TF1 grabs international rights to Copperheart's 88 Arletta Avenue
French sales outfit TF1 International has grabbed the international rights to indie producer Copperheart Entertainment's 88 Arletta Avenue from Canadian director Randall Cole.
Jeff Kopas film repped by Shoreline Entertainment
Indie filmmaker Jeff Kopas' An Insignificant Harvey, executive produced by Don Carmody, has been picked up by Shoreline Entertainment for U.S and international sales representation at the American Film Market.
IFC Films picks up Wrecked at AFM
IFC Films has acquired the U.S. rights to Wrecked, Michael Greenspan's directorial debut from Vancouver-based producer Independent Edge Films.
Samuel Goldwyn Films acquires The Whistleblower
Larysa Kondracki's The Whistleblower, a political thriller that stars Rachel Weisz and bowed in Toronto, has racked up a series of foreign sales at the American Film Market, including Samuel Goldwyn Films picking up the U.S. rights.