Amanda Crew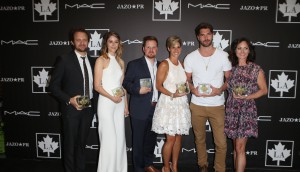 Golden Maple Awards fete Canadians stateside
Natalie Brown (The Strain) is among the Canadians recognized for their work on TV programs broadcast in the U.S.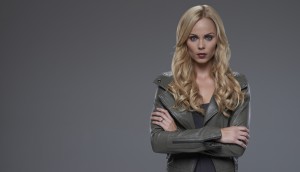 Golden Maple Awards nominees announced
Laura Vandervoort (pictured), Giacomo Gianniotti, Amanda Crew and Emily Hampshire are among those up for prizes.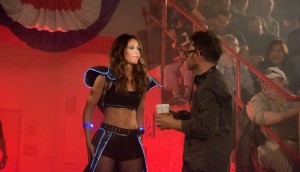 Production wraps on Chokeslam
Playback Daily caught up with director Robert Cuffley as production finished up on his Saskatchewan-shot wrestling comedy Chokeslam.
Golden Maple Awards names inaugural winners
Presented yesterday in L.A., the new awards show recognizes Canadian talent in TV series broadcast in the U.S.
Whistler unveils 11 world bows in Canadian film slate
The 2014 lineup includes debuts for the latest movies by Carl Bessai, Jeffrey Nesker and Joel Ashton McCarthy.
Robert Cuffley's Ferocious opens in Toronto, held over out West
The Kim Coates and Amanda Crew-starrer is held over for a second week in New Westminster and Saskatoon after opening last weekend.
Why Kim Coates is tubthumping for a Ferocious opening weekend
The Sons of Anarchy star (pictured) is headed this Friday and Saturday to western Canada for premieres of Robert Cuffley's thriller, which also stars Amanda Crew and Michael Eklund.
Sisters & Brothers dominates UBCP/ACTRA awards in Vancouver
Camille Sullivan won for best actress and Kacey Rohl took top honours for best newcomer for their star turns in the Carl Bessai feature (pictured), which earlier this year won big at the Leo Awards.
AFM 2012: Phase 4 Films acquires Long Time Gone
The Canadian distributor plans a spring 2013 release for the Virginia Madsen-starring drama in theatres, and on VOD and digital platforms.
Repeaters picked up by Alliance
Alliance Films has picked up Canadian rights to Carl Bessai's Repeaters from Rampart Films. The deal was negotiated by Andrew Herwitz, president of the Film Sales Company on behalf of the filmmakers, with Mark Slone working the deal for Alliance Films. Alliance plans a 2011 roll-out.