Alliance Films
Rekha Shah named CBS Studios' Canadian sales director
Shah will focus on sales to English and French specialty channels as well as manage the company's VOD and SVOD.
Scribes Jay Baruchel, Evan Goldberg at work on Goon sequel
A script is in the works for the second installment of the Michael Dowse-directed comedy (original film pictured) that Alliance Films released in Canada and Entertainment One in Britain.
Lionsgate inks output deal with Roadshow Films Australia
The longterm deal will see the next three films in the Hunger Games series distributed in the Aussie market.
eOne, Alliance deal will give Canadian films bigger international platform: Throop
"This combined entity will move the needle for [producers] in ways they haven't seen," says eOne CEO Darren Throop.
Entertainment One to acquire Alliance Films
The deal, which was first revealed as on-going negotiations last May during the Cannes Film Festival, will see eOne bolster its Canadian and U.K. operations and get new business in Spain.
eOne revenue up as Alliance Films acquisition talks continue
Growth in its film and TV business offset slowing revenue declines in eOne's wholesale distribution business, the Canadian media group reported in its interim financial statement.
Denis Villeneuve to shoot An Enemy in Toronto through mid-July
Work on the Jake Gyllenhaal-starrer comes as the Quebec director readies to shoot Prisoners, starring Hugh Jackman, in the fall.
Don Carmody's Silent Hill: Revelation 3D secures U.S. release
Tom Ortenberg's Open Road Films will release the Silent Hill franchise sequel on October 26, 2012, in time for Halloween, with Alliance Films releasing in Canada.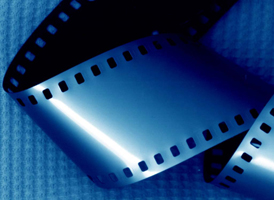 Lionsgate names top execs for international film sales
A mix of Lionsgate and Summit Entertainment execs are promoted as Helen Lee Kim will eventually follow Joe Drake out the door at the Vancouver-based mini-studio.
Undercover Boss Canada gets 30 episode re-order
Corus original programming, lifestyle, reality and factual entertainment VP Vibika Bianchi tells Playback that authenticity in the Canadian version of the format keeps viewers hooked.