Alliance Films
Brad Pelman to shop CineCoup projects in Cannes
The ex-Alliance Films exec (pictured) will be looking to secure pre-sales for 10 short-listed film projects from the Vancouver-based film accelerator.
Telefilm invests $6.2M in eight features
Mike Clattenburg's Trailer Park Boys III and Sylvain Archambault's La Garde are among the films receiving coin through the Canada Feature Film Fund.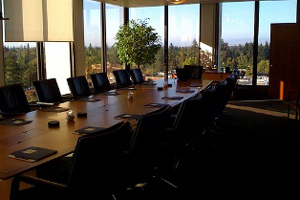 eOne unveils more changes to Canadian leadership team
Former Alliance Films execs Chris Lynch and Richard Fowler are leaving after the merger with the rival Canadian distributor.
Entertainment One film revenue up year to date
The Canadian producer/distributor released an interim management statement after its recent acquisition of the former Alliance Films.
eOne announces Canadian film leadership
David Reckziegel (pictured) will continue to oversee North American film operations as president of eOne Films North America, while Bryan Gliserman and Noah Segal are tapped as co-presidents of eOne Films Canada.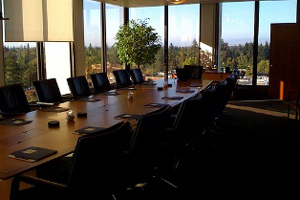 Robert Walak leaves Alliance Films after Entertainment One takeover
Also leaving is Jon Bourdillon, who headed up home entertainment in the U.K. for Entertainment One and, previously, Contender Entertainment.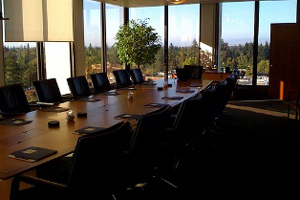 eOne names European film leadership team
The Canadian producer and distributor expands its European film business following its acquisition of Alliance Films earlier this month, and U.K. film business COO Charles Ogilvie heads for the exit.
Victor Loewy opening "new chapter" with Alliance Films departure
The former chairman and CEO of the indie distributor (pictured) in a statement Wednesday said he had chosen not to stay as Entertainment One completes its $225 million takeover.
Entertainment One completes Alliance Films takeover
Former Alliance Films toppers Victor Loewy and Charles Layton head for the exit as the enlarged Canadian distributor expands at home and overseas.
Competition Bureau comments on clearing eOne's Alliance takeover
The government agency concluded a merged entity will be constrained from offering film producers reduced minimum guarantees or charging higher distribution fees.
Entertainment One moves closer to Alliance Films takeover
The indie distributor said it is clear to complete the purchase of its rival after the waiting period for Competition Bureau clearance had expired.
Netflix Canada to stream The Hunger Games on Dec. 31
The exclusive deal with Alliance Films will see the Lionsgate teen tentpole stream north of the border before it hits the U.S-based Netflix service.