Ali Liebert
Cameras roll on Bomb Girls movie as cast, drama take a final bow
Meg Tilly, Jodi Balfour, Charlotte Hegele, Ali Liebert, Antonio Cupo, Anastasia Phillips, Michael Seater and Peter Outerbridge are reprising their original roles.
Lost Girl adds Copper's Kyle Schmid as guest star
Linda Hamilton is also reprising her third season guest role as a ruthless assassin in the series' fourth season, slated to premiere in November (Schmid pictured).
The True Heroines launching online
The Vancouver web series about three suburban housewives eluding the evil corporation that gave them superpowers will release episodes weekly via YouTube and the series' website.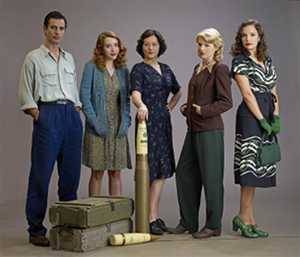 Imavision takes North American DVD, digital rights to Bomb Girls
The Montreal-based DVD and digital distributor plans to launch the homegrown drama into the Canadian entertainment market in time for the holiday season.
Michael Seater boards Bomb Girls' second season
The Canadian actor (pictured) will play a gregarious factory worker and object of interest for the girls working the assembly line.
Helen Shaver and Gabrielle Miller go Down River in Vancouver
Writer/director Ben Ratner's latest feature is based on his long-standing friendship with the late Babz Chula. (Helen Shaver pictured here)
Bomb Girls greenlit for second season
The wartime drama will be back on Global TV for another round, following a successful six-part series launch.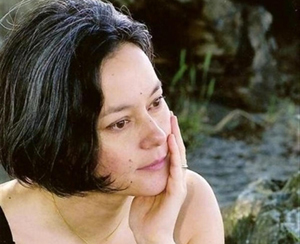 Meg Tilly toplines Bomb Girls for Global
The homegrown drama about Second World War women at work in a bomb factory goes before the camera in Toronto starting Sept. 12.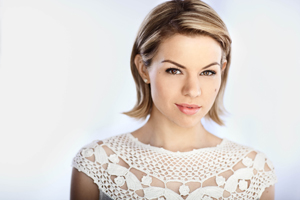 Foxfire adds Ali Liebert
The Vancouver actor has joined the cast of the drama feature shooting in Sault Ste. Marie.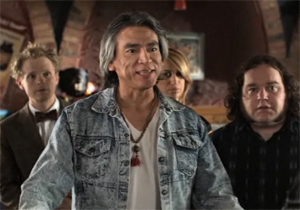 Health Nutz web series debuts on APTN HD
The series is produced and written by Jason Friesen and Dasha Novak, with the online campaign from Ayogo Games, along with support of APTN, BC Film, the CMF and Bell Development Fund.