alberta
Controversial U.S. doc Bully gets PG rating in B.C., Alberta
The ratings for the upcoming Lee Hirsch-directed documentary have come off without storm in Canada, in contrast to the blowback over a restrictive R rating issued by the MPAA stateside.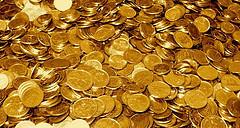 Alberta unions and guilds welcome film incentive program changes
"Changes to the AMDF guidelines will revitalize our industry and get our cultural workers back to work, in front of and behind the camera," said Tina Alford, Alberta branch rep for ACTRA.
Alberta juices local production fund with new dollars
Alberta has bolstered its Multimedia Development Fund and is expected to tell the Banff World Media Festival this week that a long-awaited Calgary film and TV studio is to be built.