Aetios Productions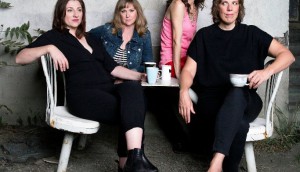 Latest CMF convergent stream invests $10.5M across 43 projects
Digital media components for Baroness Von Sketch Show and The Beaverton were among projects to receive financing.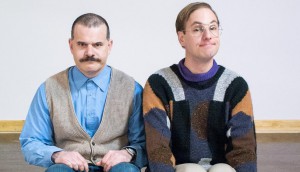 Banger, LaRue, Aetios, DCTV nab Int'l Emmy noms
Hip-Hop Evolution, Tokyo Trial and The Amazing Gayl Pile are among the 44 projects nominated.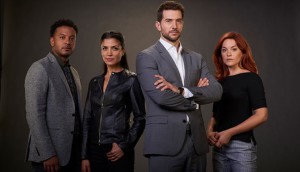 Quebecor Media Group picks up Blue Moon, Ransom
The broadcaster made 10 additions to its 2017/18 slate across TVA and addikTV.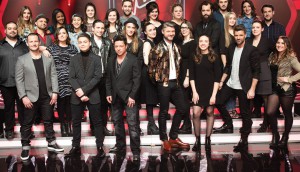 Quebecor Fund distributes nearly $2M across seven projects
La Voix season five was among the projects to receive funding through the Main Television Production Assistance Program.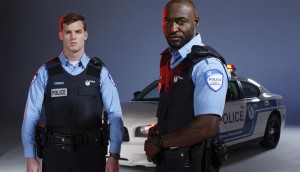 19-2 snags International Emmy nomination
CBC docuseries Interrupt This Program is also up for an award from the International Academy of Television Arts and Sciences.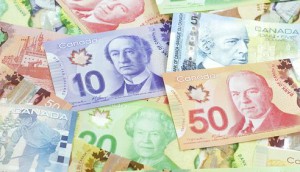 Quebecor Fund invests $2.7M across 8 projects
Aetios Productions and Television Parallele are among the prodcos selected to receive financing for projects in this latest round of funding.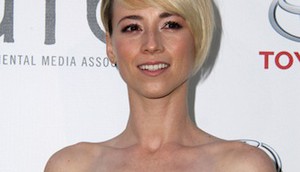 Club illico greenlights exclusive original series
Blue Moon, starring Karine Vanasse (pictured), will be produced by Fabienne Larouche and AETIOS Productions.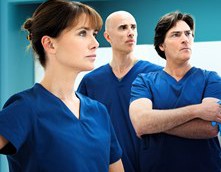 Aetios inks deals for Unite 9, Trauma
The Montreal-based prodco and distributor has secured development and format-rights deals (respectively) for two of its Radio-Canada dramas. (Trauma pictured.)
Quebecor Fund invests $2.88 million for digital extensions
The latest investment by the digital innovation fund includes coin for Quebec series 19-2, Un sur, Tu m'aimes-tu? and Signe M.