ACTRA
Marit Stiles promoted at ACTRA
Stiles (pictured) replaces Joanne Deer, who has taken up a position at Vancouver ad-firm NOW Communications, as national director of public policy and communications.
ACTRA urges Ottawa pass tax changes to help creators
ACTRA national president Ferne Downey (pictured) says the bill would allow for multi-year "income averaging," which would benefit self-employed creators who have wildly fluctuating incomes.
Industry calls CRTC Bell-Astral decision "well-reasoned", "courageous"
"This is a good day for consumers," Rogers Communications vice chair Phil Lind said in a statement Thursday following the CRTC's ruling.
Ferne Downey elected president of global actors group
The ACTRA national president (pictured) on Sunday was named president of the International Federation of Actors, replacing Agnete Haaland of Norway.
ACTRA's Ferne Downey urges global cooperation among actors guilds
"If actors want fair remuneration, the only way to have that globally is to protect each other's backs," the top Canadian performer (pictured) told Playback as the FIA 2012 conference got underway in Toronto.
New actors' rights treaty lauded
CMPA president and CEO Michael Hennessy (pictured) says ACTRA played a key role in audiovisual performances treaty.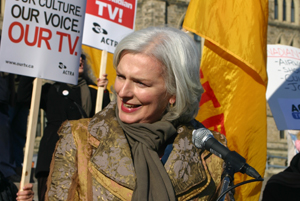 Canada urged to sign new rights pact
Ferne Downey (pictured), ACTRA's national president who attended the Beijing conference, says the treaty secures new economic rights for screen performers.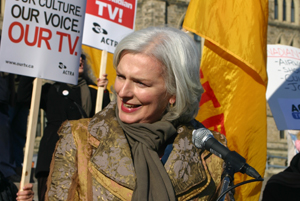 ACTRA pushes for global arts rights pact
ACTRA National president Ferne Downey tells Beijing conference of the need to finish the international rights treaty in digital age.
Industry unions cry foul over CBC drama cuts
The guilds insist the CBC cutting back on its radio and TV output has dire implications for Canadian screenwriters and performers that depend on the pubcaster for their livelihoods.
Jay Baruchel: I owe my acting career to my mother
The Canadian child actor-turned-Hollywood star saluted Robyne Baruchel for providing a watchful eye for her son as he broke into acting as a 12-year-old.
ACTRA elects new national executive
Heather Alin, Barry Blake and Cary Lawrence are among the new names representing the union regionally.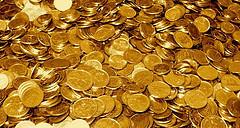 Alberta unions and guilds welcome film incentive program changes
"Changes to the AMDF guidelines will revitalize our industry and get our cultural workers back to work, in front of and behind the camera," said Tina Alford, Alberta branch rep for ACTRA.