ACTRA Toronto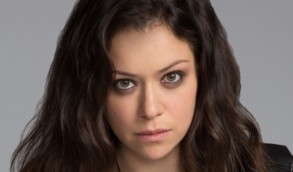 ACTRA Toronto reveals award nominees
Orphan Black's Tatiana Maslany (pictured) and Hyena Road's Rossif Sutherland are among those nominated for the 2016 ACTRA Awards.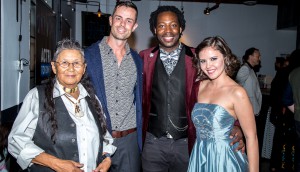 Photo Gallery: Studio District Film Party
A selection of shots from the ACTRA Toronto and HangLoose Media TIFF '15 party.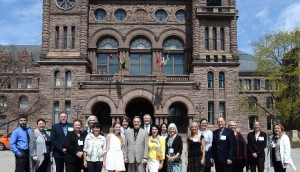 Child actor protections bill passed in Ontario
Bill 17, which passed its third reading in the Ontario Legislature on Thursday, aims to provide stronger protections for non-unionized child performers.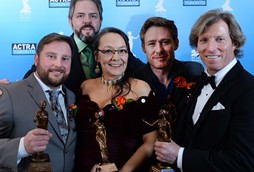 Photo gallery: 2015 ACTRA Toronto Awards
A look at some of the glitz and glam on display at the 2015 ACTRA Awards, held at The Carlu in Toronto on Feb. 20.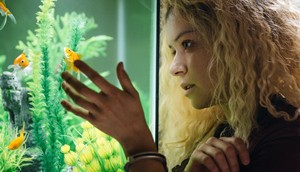 Tatiana Maslany, Gavin Crawford big winners at ACTRA Awards
Other trophy winners included Cory Doran for best voice work (Maslany pictured).
Tantoo Cardinal to be honoured by ACTRA Toronto
Cardinal will be presented with an award of excellence at the 2015 ACTRA Awards Gala in Toronto on Feb. 20.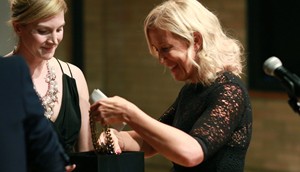 Sheri Elwood receives inaugural Nell Shipman award
The Call Me Fitz creator is honoured by the Toronto ACTRA Women's Committee for her inclusive approach to screen production.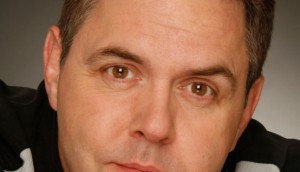 Proposed Ontario law aimed at toughening child acting rules
ACTRA Toronto president David Sparrow (pictured) says the new law is needed to protect child actors who currently work outside of collective agreements.
Tatiana Maslany, Shawn Doyle win at ACTRA Awards
Shannon Kook-Chun won for outstanding voice performance, while Shirley Douglas received ACTRA Toronto's 2013 Award of Excellence at the Saturday awards event (Maslany pictured).
Sue Milling named ACTRA Toronto exec director
Milling (pictured) takes over for Brian Topp, who is taking on a senior advisory position.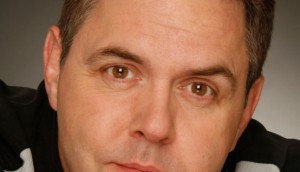 David Sparrow named ACTRA Toronto president
Sparrow (pictured), a performer with more than 80 film and TV credits to his name, will head the union for a two-year term.
Mimi Wolch replacing Sue Milling at ACTRA Toronto
New director of independent and broadcast production Wolch (pictured right) replaces Sue Milling (left), who returns to working with ACTRA's strategic alliance partner, the United Steelworkers.