ACTRA Awards
Anne with an E sweeps ACTRA awards
Meanwhile, Hotel Transylvania: The Series dominates the voice category and Schitt's Creek wins the ensemble award for the second consecutive year.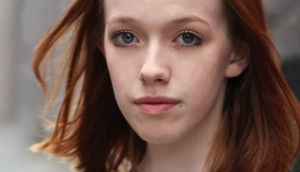 Schitt's Creek, Anne with an E stars win ACTRA Toronto awards
ACTRA Toronto honoured Jayne Eastwood with the Award of Excellence, presented by her comedy troupe Women Fully Clothed at the Feb. 23 ceremony.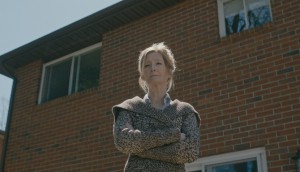 Sheila McCarthy, Stuart Hughes among ACTRA Award winners
The 16th annual edition of the awards also handed out prizes for best voice work and best ensemble.
Photo gallery: ACTRA Awards 2016
A selection of photos from the 2016 ACTRA Awards, held at The Carlu in Toronto.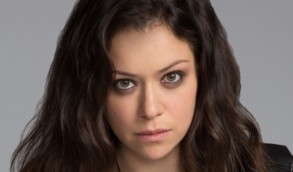 ACTRA Toronto reveals award nominees
Orphan Black's Tatiana Maslany (pictured) and Hyena Road's Rossif Sutherland are among those nominated for the 2016 ACTRA Awards.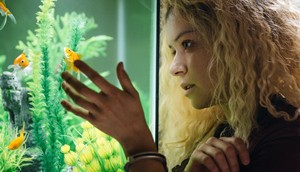 Tatiana Maslany, Gavin Crawford big winners at ACTRA Awards
Other trophy winners included Cory Doran for best voice work (Maslany pictured).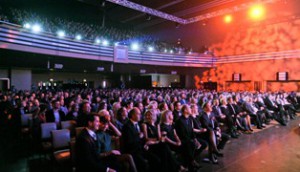 ACTRA Toronto unveils nominees for 2015 awards
The ACTRA Awards trophies for best male, female and voice performance will be handed out on Feb. 20.
Tatiana Maslany, Rick Roberts up for ACTRA Awards
Actors from Empire of Dirt, Cracked and Sex After Kids also receive nominations for their performances.
Photo gallery: 2013 ACTRA Awards
This year's awards, held on Feb. 23, recognized outstanding performances by Tatiana Maslany, Shawn Doyle and Shannon Kook-Chun, and honoured stage and screen vet Shirley Douglas with an award of excellence.
Tatiana Maslany, Shawn Doyle win at ACTRA Awards
Shannon Kook-Chun won for outstanding voice performance, while Shirley Douglas received ACTRA Toronto's 2013 Award of Excellence at the Saturday awards event (Maslany pictured).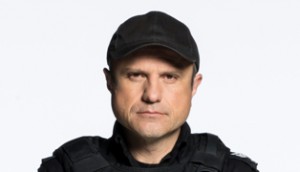 Nominees for 11th annual ACTRA awards unveiled
Flashpoint (Enrico Colantoni pictured), Bomb Girls and Copper are among the series that had actors nominated in the upcoming awards.