3 o'clock.tv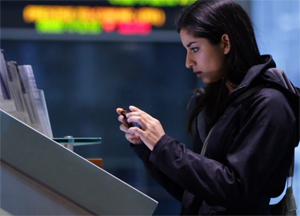 Guidestones: Sunflower Noir big winner at Vancouver Web Fest
Secret Location and Touchpoint Films' Whatever, Linda was another multiple award winner at the festival (Guidestones: Sunflower Noir pictured).
Guidestones' Jay Ferguson on brand integration to fund web series
"I want to create a genuine business model that creates a profit. There isn't enough (fund) money to make it sustainable," the Toronto filmmaker tells Playback about lining up sponsors for next-generation storytelling.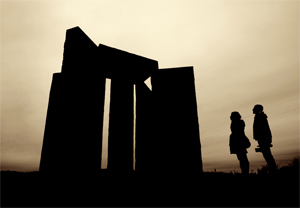 Canadians recognized by International Digital Emmy noms
Guidestones (pictured), Temps Mort 3 and co-pro Dirtgirlworld – dig it all! are up for digital programming awards, to be presented at MIPTV April 8 in Cannes.
Secret Location, NFB take two wins each at Digi Awards
Also taking top honours during the ceremony Tuesday night were Smokebomb Entertainment, Blue Ant Media, ZED.TO, CBC and iThentic/3 o'clock.tv and others.
Guidestones serves a slice of Pizza Pizza branding
The web series' producer Jay Ferguson says that brand integration in web-based content is less disruptive for viewers, and beneficial for brands to track consumption.
AToMiC: Canadian web series Guidestones targets online and mobile users, and brand marketers
3 o'clock.tv's Jay Ferguson tells Playback Daily how product integration is a big part of solving the monetization puzzle for web dramas.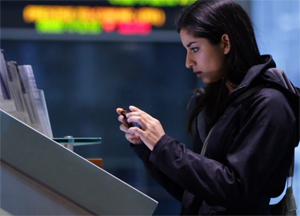 iThentic weaves brands into Guidestones world
The prodco's interactive web series will feature product integrations with Samsung and Major League Baseball.