Hot Sheet: Top 30 TV programs, Dec. 30, 2019 to Jan. 5, 2020
The Golden Globes top the list, while Royal Canadian Air Farce clocks out for the last time at #17.
TIFF partners with Crave to stream 2019 world premieres
TIFF Selects, a new collection on the Bell Media streamer, will bring the festival's world premieres to Canadian audiences, including Antigone and The Twentieth Century.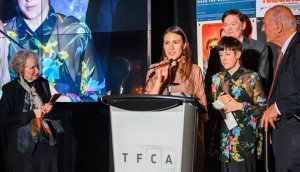 Photo gallery: 2020 TFCA gala
The annual event honoured Michele Maheux and saw co-directors Elle-Maija Tailfeathers and Kathleen Hepburn walk away with the organization's top prize.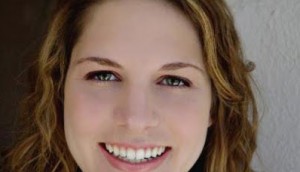 Portfolio hires development exec to L.A. post
Former Universal Kids executive Meghan Sheridan will work closely with the prodco's Toronto team to grow its slate of animated and live-action properties.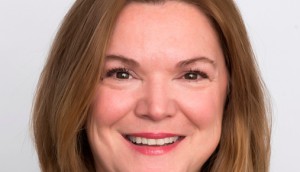 Maestracci upped to acquisitions VP at Quebecor Content
Her duties have expanded to include the international distribution of original content and formats developed by Quebecor Content and its partners.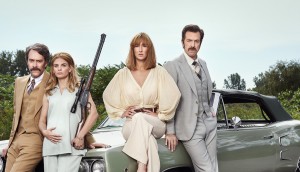 In brief: Canadian drama heads to Berlinale Series
Plus: James vs. His Future Self hits the festival track south of the border and the Harold Greenberg Fund reveals the inaugural recipients of its Territories Shorts Program.
Hot Sheet: Top 10 films for Jan. 3 to 9, 2020
Director Louise Archambault's Merci pour tout cracks the list, while Star Wars: The Rise of Skywalker takes the top spot.
Hot Sheet: Top 5 Canadian films for Jan. 3 to 9, 2020
Merci pour tout continues to lead the list, followed by The Song of Names at #2 and Antigone at #3.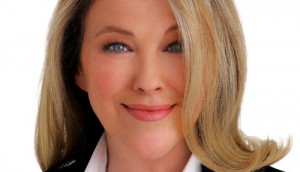 ACTRA National taps Catherine O'Hara for Award of Excellence
The Schitt's Creek star will be presented with the annual award at an L.A. event held in April.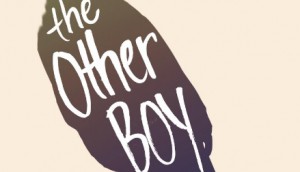 marblemedia options transgender novel The Other Boy
Co-CEO Mark Bishop says the adaptation deal for M.G. Hennessey's novel is part of a larger scripted push in 2020.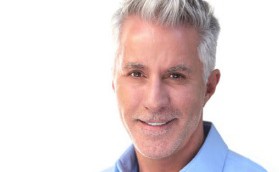 Jeff Collins exits Kew-owned Collins Avenue Entertainment
The founder and president of the L.A.-based prodco departs as Kew continues a strategic review to assess its options.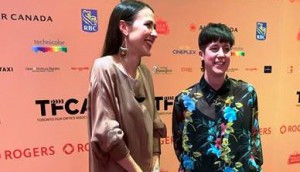 'The Body Remembers' wins TFCA's Rogers Best Canadian Film Award
Deragh Campbell was also awarded the association's $10,000 Stella Artois Jay Scott Prize for an emerging artist.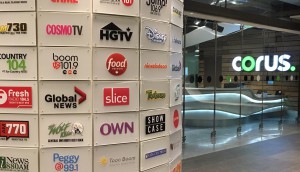 TV revenue grows for Corus in Q1
Television revenue hit $430 million for the first quarter of 2020, while merchandising and distribution revenue was also on the rise.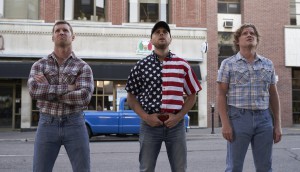 Hot Sheet: Digital Demand for Dec. 31, 2019 to Jan. 6, 2020
The Mandalorian leads the way at #1, while Letterkenny lands at #6 on this week's Digital Original chart.