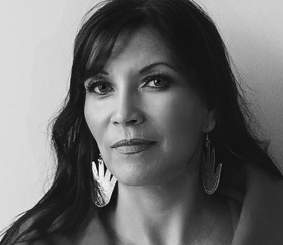 Lisa Meeches
producer and writer
Lisa Meeches is a prolific producer and writer, as well as president, founding partner and executive producer at Eagle Vision Inc. Her long string of award-winning credits includes the documentary series Taken, The Sharing Circle and Ice Road Truckers, and the MOW Elijah. She was co-executive producer on the CBC/Entertainment One series Burden of Truth and has executive produced projects including Tipi Tales, a Parent's Choice award winning children's series, and the film We Were Children, about the impact of Canada's colonial past. Anishinaabe from Long Plain First Nation, Meeches also served as creative director/executive producer for the National MMIWG Inquiry, executive producer of social action campaign Orange Daisy Project, and is an Order of Manitoba honouree. Her other honours include the 2007 National Aboriginal Achievement Award for Media & Communication and the Women in Film and Television 2009 Crystal Award for Mentorship.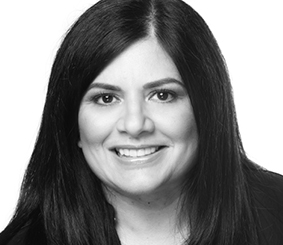 Prem Gill
CEO of Creative BC
Prem Gill is CEO of Creative BC, an organization designated by the province of British Columbia to focus on uniting, sustaining and growing B.C.'s creative sector. She is responsible for delivering a wide range of programs and services to help B.C.'s creative economy reach its economic, social and creative potential both at home and globally. Gill has more than 20 years of experience in the digital media and entertainment industries, with previous experience including eight years with TELUS, most recently in the role of director of production and original programming. Gill has been named one of Canada's 100 most powerful women by WXN, was featured in Vancouver Magazine's "Power 50" and received the Community Catalyst award from the Greater Vancouver Board of Trade.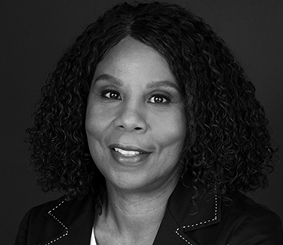 Joan Jenkinson
executive director of the Black Screen Office
Joan Jenkinson is the inaugural executive director of the Black Screen Office, where she works to support the Black community to build their careers, strengthen their networks, and share their stories. She is helping to foster a unified front for Black Canadians working within screen industries, creating conditions for long-term success by addressing racial equality and inclusivity. Through advocacy, research, and career development programming, she is working to positively impact Canada's screen sector. Jenkinson was VP of independent production for ZoomerMedia Limited, television division. She commissioned, developed and executive produced hundreds of hours of award-winning creative content in all genres for VisionTV. Jenkinson spearheaded VisionTV's ground-breaking DiverseTV/NSI initiative, which produced award-winning comedy and drama programs and earned her a Visionary Award from the Reelworld Film Festival. For five years, she served as executive director of Women in Film and Television – Toronto (WIFT-T), where she established professional development training and networking opportunities for women in screen-based media.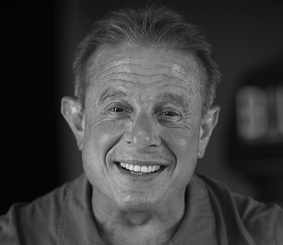 Paul Bronfman
co-chairman/senior advisor of William F. White International
Paul Bronfman is chairman/CEO of Comweb Corp., co-chairman/senior advisor of William F. White International (WFW), and chairman of Pinewood Toronto Studios. Bronfman's screen career started in senior positions at Montreal-based broadcaster Astral Media. He launched Comweb Corporation in 1988, building and managing Hollywood-style studio complex North Shore Studios in Vancouver, in partnership with Hollywood producer/writer Stephen J. Cannell. Comweb formed Comweb Productions Inc., where Bronfman has executive produced, produced and coproduced indie films. In 1989, Comweb acquired WFW, which it eventually sold in December of 2019 to Sunbelt Rentals, a subsidiary of Ashtead Group. Bronfman was inducted into Playback's Film & Television Hall of Fame in 2010 and won a Rockie Award at the Banff World Media Festival in 2014. His other accolades include the Honourable Life Member Award from the Director's Guild of Canada and the Academy Board of Directors' Tribute for Outstanding and Enduring Contributions to Canadian Television at the Gemini Awards.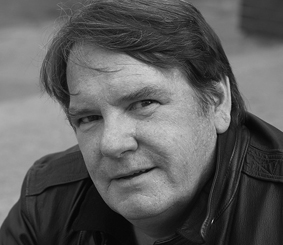 Don Carmody
producer and president of Don Carmody Productions
Don Carmody has been producing films since the mid-1970s and was VP of production for Canada's Cinepix (now Lionsgate Films), where he coproduced David Cronenberg's early films They Came From Within and Rabid, as well as Ivan Reitman's comedy Meatballs. In starting up his own production company in 1980, he went on to produce major comedy hits including Porky's and Porky's II, as well as A Christmas Story, Weekend at Bernie's series and The Late Shift. His other credits include the Oscar-nominated Good Will Hunting, The Boondock Saints films and the Resident Evil films. Other titles under Don Carmody Productions include Polytechnique. Carmody was also coproducer of Chicago and has received honours including the Canadian Academy of Cinema and Television's Golden Reel Award eight times.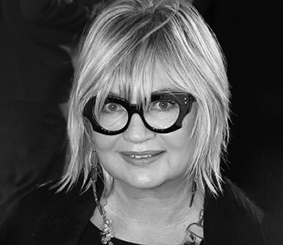 Carole Vivier
CEO/film commissioner at Manitoba Film & Music
Carole Vivier was the pioneering head of the Manitoba Film & Sound Recording Development Corporation (Manitoba Film & Music) for about three decades before retiring in 2019. She joined the Crown corporation when it formed in 1987, serving as its CEO and film commissioner and a champion for independent filmmakers, including Guy Maddin and Norma Bailey. Vivier also spearheaded Manitoba's tax credit, which was introduced in 1997 as Western Canada's first film tax credit. The tax credit helped grow the province's film and TV sector and create a sustainable production industry. Vivier has been inducted into the Manitoba Business Hall of Fame, received a Board of Directors' Tribute from the Canadian Academy, and is a recipient of the Queen's Diamond Jubilee Medal and the Order of Manitoba.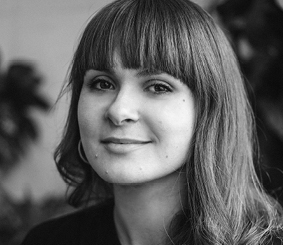 Sarah Mannering
producer at Colonelle Films
Sarah Mannering founded her own production company in Montreal, Colonelle Films, with partners Geneviève Dulude-De Celles (project development) and Fanny Drew (administration, production). The company has produced several shorts and feature documentaries, with credits include Annie St-Pierre's Les grandes claques (Like the Ones I Used to Know), which was produced by Drew and Mannering and made the 2022 Oscars short list for Best Live Action Short. Mannering studied film writing and directing as part of her bachelor's degree in cinema at the Université du Québec à Montréal began her career in film as a coordinator at micro_scope, an independent feature film production company.