Unions & Guilds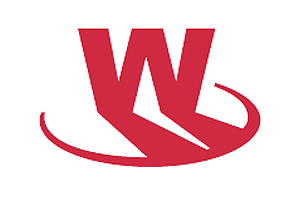 Writers Guild of Canada unveils new council
Jill Golick will continue to serve as the organization's president, supported by Andrew Wreggit as VP and Mark Ellis as treasurer for the next two-year term.
Space cancels Todd and the Book of Pure Evil
Show creator and exec producer Craig David Wallace broke the news at last night's WGC awards, adding that all four shows nominated in the TV comedy category have since been cancelled.
Scribes exchange pens for prizes at WGC Screenwriting Awards
Screenwriters from the film, TV and digital media communities honoured their peers at a celebration at Maro restaurant in downtown Toronto.
Inside the WGC Awards with nominee Barry Stevens
The screenwriter, who is nominated in the Documentary category for his Prosecutor script, talks to Playback about writing for docs and the future of screenwriting.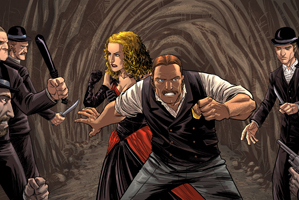 Inside the WGC Awards with nominee Patrick Tarr
The screenwriter, who is nominated in the shorts and web series category for the Murdoch Mysteries: The Curse of the Lost Pharaohs ep "The Vanished Corpse," talks to Playback about his craft and the future of screenwriting.
Industry unions cry foul over CBC drama cuts
The guilds insist the CBC cutting back on its radio and TV output has dire implications for Canadian screenwriters and performers that depend on the pubcaster for their livelihoods.
DGC Ontario names Bill Skolnik as CEO and top negotiator
Canadian filmmakers recruited the former VP of the American Federation of Musicians as their top lobbyist, replacing Ron Haney. (Updated with correction)
Photo gallery: Directors Guild of Canada 50th Anniversary Open House
On Feb. 24, the DGC celebrated its golden anniversary with a downtown Toronto open house at the new shared headquarters of the DGC National and Ontario District.
Plummer, Amy Price-Francis win ACTRA Toronto acting trophies
The Toronto branch honoured its own for the best performances in Canadian film and TV at the Carlu on Feb. 25.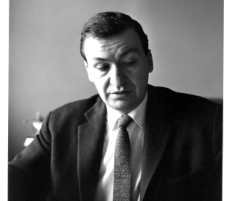 Cancon champion Pierre Juneau dies
The former head of the CRTC and CBC remained highly focused and committed to Canadian programming, music and public service throughout his career.
Jay Baruchel: I owe my acting career to my mother
The Canadian child actor-turned-Hollywood star saluted Robyne Baruchel for providing a watchful eye for her son as he broke into acting as a 12-year-old.
ACTRA elects new national executive
Heather Alin, Barry Blake and Cary Lawrence are among the new names representing the union regionally.