Unions & Guilds
SAG-AFTRA targets Ontario neighbour as studio shoot destination
The union slams Michigan over proposed "right-to-work" legislation, marking another change in fortune for the once-strong competitor to Ontario for studio location shooting.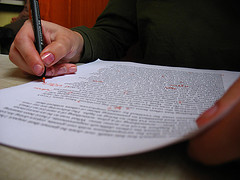 Canadian actors and producers agree on new labor deal
ACTRA members will vote on whether to ratify the new collective agreement in the coming weeks.
ACTRA hires new research chief
Jacob Leibovitch, who formerly was the Ontario Taxi Workers Union's executive director, joins ACTRA effective immediately.
Sask industry social media blitz praised
The organizers of the Wednesday attention-raising event say it topped Twitter's Canada trend and was backed by numerous industry organizations.
Negotiations of new actors' IPA underway
The previous three-year master pact with actors expires Dec. 31, and gave them 2% annual pay increases. WGC, CMPA and APFTQ ratify new writers pact
The deal gives writers an immediate 2% minimum script fee increase, followed by another 2% in January 2013 and 1% in January 2014.
WGC names director of strategy and outreach
In the newly created role, Christine Rutherford (pictured) will be responsible for strengthening the WGC's collective bargaining activities.
Marit Stiles promoted at ACTRA
Stiles (pictured) replaces Joanne Deer, who has taken up a position at Vancouver ad-firm NOW Communications, as national director of public policy and communications.
ACTRA urges Ottawa pass tax changes to help creators
ACTRA national president Ferne Downey (pictured) says the bill would allow for multi-year "income averaging," which would benefit self-employed creators who have wildly fluctuating incomes.
Ferne Downey elected president of global actors group
The ACTRA national president (pictured) on Sunday was named president of the International Federation of Actors, replacing Agnete Haaland of Norway.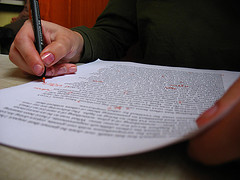 Canadian producers and WGC reach new tentative IPA deal
The agreement Friday followed a final bargaining push leading up to the new three-year deal.
Nominees revealed for 2012 DGC awards
On the list is past winner David Cronenberg (pictured), who picked up nominations for best direction and best feature film for A Dangerous Method.