Unions & Guilds WGC, CMPA and APFTQ ratify new writers pact
The deal gives writers an immediate 2% minimum script fee increase, followed by another 2% in January 2013 and 1% in January 2014.
WGC names director of strategy and outreach
In the newly created role, Christine Rutherford (pictured) will be responsible for strengthening the WGC's collective bargaining activities.
Marit Stiles promoted at ACTRA
Stiles (pictured) replaces Joanne Deer, who has taken up a position at Vancouver ad-firm NOW Communications, as national director of public policy and communications.
ACTRA urges Ottawa pass tax changes to help creators
ACTRA national president Ferne Downey (pictured) says the bill would allow for multi-year "income averaging," which would benefit self-employed creators who have wildly fluctuating incomes.
Ferne Downey elected president of global actors group
The ACTRA national president (pictured) on Sunday was named president of the International Federation of Actors, replacing Agnete Haaland of Norway.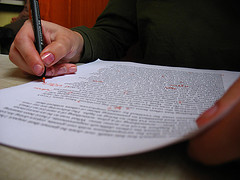 Canadian producers and WGC reach new tentative IPA deal
The agreement Friday followed a final bargaining push leading up to the new three-year deal.
Nominees revealed for 2012 DGC awards
On the list is past winner David Cronenberg (pictured), who picked up nominations for best direction and best feature film for A Dangerous Method.
New actors' rights treaty lauded
CMPA president and CEO Michael Hennessy (pictured) says ACTRA played a key role in audiovisual performances treaty.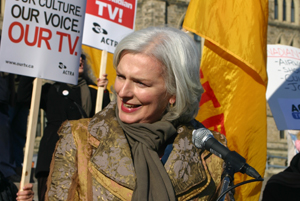 Canada urged to sign new rights pact
Ferne Downey (pictured), ACTRA's national president who attended the Beijing conference, says the treaty secures new economic rights for screen performers.
We're looking for the New Establishment
We're asking Playback's readers and industry insiders to help us identify the best and brightest of their peers for the inaugural award.
Photo gallery: Writers Guild of Canada Awards – Apr. 23, 2012
Host Ryan Belleville kept the crowd lively with jibes and jabs as Canadian scribes honoured their peers at an event in downtown Toronto.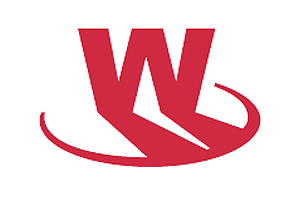 Writers Guild of Canada unveils new council
Jill Golick will continue to serve as the organization's president, supported by Andrew Wreggit as VP and Mark Ellis as treasurer for the next two-year term.