Unions & Guilds
Canadian Cinema Editors award winners announced
The editors of Still Mine (pictured) and Officer and a Murderer took home prizes, while Ralph Brunjes, Kelly Smith and Rik Morden were honoured with LIfetime Achievement Awards.
Women underrepresented across Canadian film, TV industries: report
The finding comes from the Focus on Women 2013 report on the state of industry gender equity, released by the Canadian Unions for Equality on Screen on Tuesday.
DGC names recipients of special honours
The guild says film and TV industry veterans John N. Smith (pictured), Lee Gordon and Peter O'Brian are to receive career recognition awards at its annual awards gala in October.
Study: Canadian writing rooms are mostly white and male
The Ryerson RTA School of Media study, which was based on 266 responses to a survey of the Writers Guild of Canada's membership, found industry concentration is sending scribes to Toronto and Hollywood.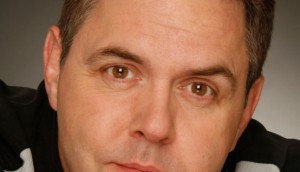 Proposed Ontario law aimed at toughening child acting rules
ACTRA Toronto president David Sparrow (pictured) says the new law is needed to protect child actors who currently work outside of collective agreements.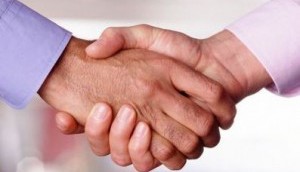 CMPA, directors guild reach tentative agreement
Details of the new pact, hammered out after negotiations restarted in April, won't be released until the agreement is ratified.
CMPA target of DGC-screen composers alliance
The pact sees the Directors Guild of Canada negotiating with the producers' association for a composers' collective bargaining agreement (Screen Composers Guild president Marvin Dolgay pictured).
In the writers' room with WGC awards TV comedy nominees
Denis McGrath, Craig David Wallace and Kim Coghill sound off on their writers' room must-haves and how they would bring Less Than Kind and Todd and the Book of Pure Evil together.
Weekly roundup: Premieres and awards news
This week's news includes notice that Z Films' documentary We are Here (pictured) has wrapped, and the DGC's Quebec Council has new board members.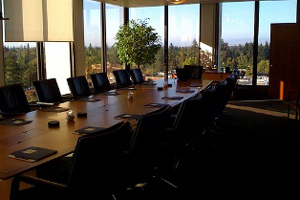 DGC-CMPA talks on new standard agreement resume Apr. 2
"There's rumours floating around and I have to make it clear that there's no intention by the DGC in Ontario, or within this collective agreement, to take job action," guild chair Alan Goluboff told Playback.
Weekly roundup: premieres, distribution and awards
Doc-makers William D. MacGillivray and Michael Maclear have received accolades for their bodies of work and Toronto's Cinefranco international film festival will include English Canada premieres of two Quebec films (Catimini pictured).
Rick Mercer Report, Degrassi win Screen Awards
Awards for best drama, children's and youth, comedy and variety were handed out Thursday on the second night of awards-giving for the inaugural Canadian Screen Awards.