Gaming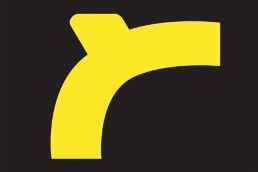 Sega buys Relic Entertainment as THQ Canada assets sold off
Ubisoft also acquired the THQ Montreal studio as part of a U.S.-court directed fire sale of THQ properties.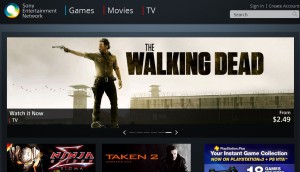 New Sony online store available in Canada
Purchases from the store (pictured) can include films and TV shows that can be played on Sony Media Go-equipped PCs and Sony Xperia smartphones and tablets.
CMF invests $4.2M in 19 experimental projects
Of the 19 projects, 12 received a total of $2.9 million in development funding, and seven received a total of $1.3 million in marketing support.
Cirque du Soleil, Bell Media officially launch joint venture
Cirque du Soleil Media will develop content for TV, film, digital and gaming platforms, leveraging Cirque's creative bench and Bell Media's production expertise and platforms.
Weekly roundup: Award noms, renewals and premieres
Lionsgate's B.C.-shot Cabin in the Woods (pictured) received a best sci-fi/horror movie category nomination in the Critics' Choice Awards, and word comes that Film Nova Scotia is being overhauled.
Ubisoft Quebec and Toys 'R' Us release new Facebook game
Game developer Ubisoft Quebec has partnered with Toys 'R' Us to launch Toys 'R' Us Towers, a new free-to-play toy store simulation game on Facebook.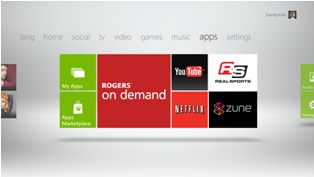 Xbox Live rolling out new entertainment offerings in Canada
The apps, which are part of a major international expansion by Microsoft's digital media service and console, include the CBC's Hockey Night in Canada, GameTrailers, CNET and VOD provider CinemaNow.
Videogame maker Kixeye opening Victoria studio
Newly appointed general manager, Clayton Stark (pictured) is tasked with hiring about 50 technical and creative talent over the next year for the San Francisco-based online game maker.
Crossmedia Toronto unveils 26-speaker lineup
Vodo founder Jamie King, Uber Canada general manager Andrew Macdonald, and Mark Ghuneim, CEO/founder of Wiredset and Trendrr, are to headline the cross-platform content conference on February 21 in Toronto.
Secret Location, NFB take two wins each at Digi Awards
Also taking top honours during the ceremony Tuesday night were Smokebomb Entertainment, Blue Ant Media, ZED.TO, CBC and iThentic/3 o'clock.tv and others.
Inside the Digis: Hunted aims to push consumption boundaries
The best cross-platform fiction nominee was tied to Cinemax's new series and was supported by not only social media pushes but also out of home advertising.
Little Guy partners with Monster Factory on new app
The Toronto indie developer has released Super Snack Time, an app for kids ages nine and up, and inked a licensing deal with toyco Monster Factory.