Gaming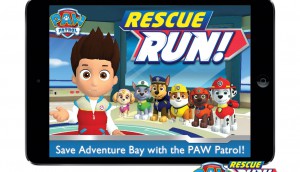 Spin Master's PAW Patrol goes mobile with Nick
As more studies show that kids using tablets at increasingly younger ages, Nickelodeon is zeroing in on the market with learning-oriented apps.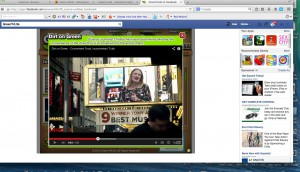 iThentic launches simulation game at Stream Market
Launching in partnership with the David Suzuki Foundation and Earth 911, GreenYrLife is like FarmVille for the green-minded,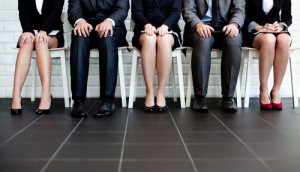 Quebec streamlines processing for hiring foreign VFX artists
The Quebec government is making it easier for visual effects and video game producers to recruit foreign artists for seasonal work.
Rainmaker partners on second game-based film
Rainmaker has entered production on Sly Cooper, its second film project based on a PlayStation video game franchise.
Interactive digital media industry worth $3.8B in Canada: study
Research released by the Canadian Interactive Alliance shows revenues in the industry rising but the number of full-time jobs isn't keeping pace.
CMF invests $10.7M in latest Experimental Stream round
Eighteen projects, almost half of which are youth-focused, are given a cash injection by the Canadian Media Fund.
Secret Location launches Great Martian War app
The game app, which accompanies the Canadian original film that premieres on Dec. 5 on the History Channel, will also roll out in the U.S. and U.K.
YTV looks to build buzz ahead of Some Assembly Required debut
The new live-action youth series from Thunderbird Films looks to engage fans online and off ahead of its just-announced January premiere.
Licensing deals abound for Slugterra brand
The boy-skewing action property from Vancouver-based Nerd Corps Entertainment is the focus of new international licensing deals as the company looks to explore additional product and promotional opportunities.
New indie gameco Hinterland embarks on The Long Dark
The B.C.-based studio is taking a TV-inspired approach to its first title, an immersive survival simulation for PCs.
Ubisoft to invest $373M to expand Montreal operations
The video game company said it will create 500 new jobs in Montreal over the next seven years as part of its expansion.
Breakthrough presells Zerby Derby to Sprout
The Toronto-based producer and distributor has presold its new preschool series, Zerby Derby (pictured) to Sprout in the U.S. and South Korea's MBC, heading into MIPCOM next month.