10 to Watch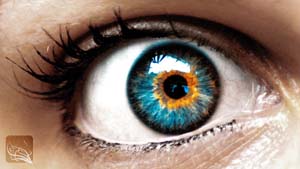 Catching up with the 2012 10 to Watch
Here's a look at what some of Playback's 10 to Watch have been up to and what they have lined up for 2013.
The 2012 Playback Canadian Film & TV Hall of Fame: Gallery #1
A selection of photos from the red carpet at Playback's 6th annual Hall of Fame event.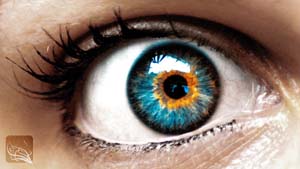 The 2012 10 to Watch
David Cormican, Cassie Steele, Mark De Angelis, Calum deHartog, Lisa Jackson, Michelle Ouellet, Xavier Dolan, Patrick Tarr, Dev Singh and Mark Montefiore are this year's selection of up-and-comers poised for great things.
The 2012 10 to Watch: David Cormican
At just 30, the Saskatchewan native has been turning heads producing Faces in the Crowd starring Milla Jovovich, The Tall Man starring Jessica Biel and Stephen McHattie; one of his upcoming projects includes the Captain Canuck remake.
The 2012 10 to Watch: Mark Montefiore
Toronto-based Montefiore is producing the feature Cas & Dylan with director Jason Priestley, after producing the Comedy Network original series Picnicface.
The 2012 10 to Watch: Dev Singh
After establishing himself as a VFX specialist with big budget U.S. films (including The Ice Harvest and Four Brothers), Toronto-based Singh moved into editing and is currently working on Little Terrors, Picture Day (premiering at TIFF) and Fangs of War 3D.
The 2012 10 to Watch: Calum deHartog
The Toronto SWAT officer has co-created CBC drama Cracked and adapted Dennis Lehane's Southern noir short story Running out of Dog, which is now in development with Leo DiCaprio's prodco Appian Way.
The 2012 10 to Watch: Mark De Angelis
The writer whose credits include Dan for Mayor and The Ron James Show co-created and produced Bill and Sons Towing, a webseries that attracted a lot of mainstream media attention and lured many high-profile Canadian actors.
The 2012 10 to Watch: Cassie Steele
The buzz is steadily increasing for the former Degrassi star and rising singer who plays a Canadian actress with Hollywood dreams on The L.A. Complex.
The 2012 10 to Watch: Lisa Jackson
The young writer and director tends to make Aboriginal-experience-based films and docs that transcend cultural boundaries: her credits include the Genie award winning short Savage, and she is currently working on a feature called Mush Hole.
The 2012 10 to Watch: Patrick Tarr
Among other projects the Toronto-based screenwriting award winner has been at work on upcoming CBC drama Cracked, and co-wrote the feature script for sci-fi thriller The Colony.
The 2012 10 to Watch: Michelle Ouellet
In addition to recently starting Sociable Films with Nicholas Carella and Ali Liebert, B.C.-based Ouellet has carved a short and sharp upward career arc with Canadian Comedy Award-nominated Hooked on Speedman, the TV-web series The True Heroines and the short This Feels Nice (in post).