5 to watch/10 to watch
The 2012 10 to Watch: Calum deHartog
The Toronto SWAT officer has co-created CBC drama Cracked and adapted Dennis Lehane's Southern noir short story Running out of Dog, which is now in development with Leo DiCaprio's prodco Appian Way.
The 2012 10 to Watch: Mark De Angelis
The writer whose credits include Dan for Mayor and The Ron James Show co-created and produced Bill and Sons Towing, a webseries that attracted a lot of mainstream media attention and lured many high-profile Canadian actors.
The 2012 10 to Watch: Cassie Steele
The buzz is steadily increasing for the former Degrassi star and rising singer who plays a Canadian actress with Hollywood dreams on The L.A. Complex.
The 2012 10 to Watch: Lisa Jackson
The young writer and director tends to make Aboriginal-experience-based films and docs that transcend cultural boundaries: her credits include the Genie award winning short Savage, and she is currently working on a feature called Mush Hole.
The 2012 10 to Watch: Patrick Tarr
Among other projects the Toronto-based screenwriting award winner has been at work on upcoming CBC drama Cracked, and co-wrote the feature script for sci-fi thriller The Colony.
The 2012 10 to Watch: Michelle Ouellet
In addition to recently starting Sociable Films with Nicholas Carella and Ali Liebert, B.C.-based Ouellet has carved a short and sharp upward career arc with Canadian Comedy Award-nominated Hooked on Speedman, the TV-web series The True Heroines and the short This Feels Nice (in post).
The 2012 10 to Watch: Xavier Dolan
This Quebecer isn't even 25 and has already had three films compete at the Cannes Film Festival, including Laurence Anyways (also screening at TIFF12) and J'ai tue ma mere, which took three Cannes awards in 2009.
Playback's most popular: 'Ten to Watch' wins the year
The most-clicked article of the year was our Ten to Watch announcement on Sept. 15. Here, we catch up with some of our nominees to find out what they have in store for 2012.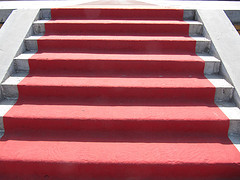 Laughter, tears highlight Playback's 2011 Film and TV Hall of Fame
Industry icons were honoured on the red carpet at the 5th annual Playback Hall of Fame on Thursday night, along with Playback's 10 to Watch.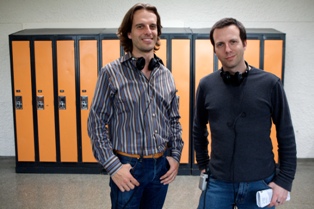 The 2011 Ten to Watch: Anthony Leo & Andrew Rosen
The Aircraft Pictures production team are behind the Gemini-winning sci-fi comedy, Todd and the Book of Pure Evil.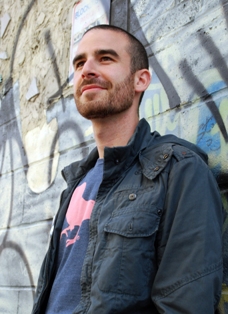 The 2011 Ten to Watch: Nathan Vella
The brains behind Capybara Games talks about his approach to indie game development.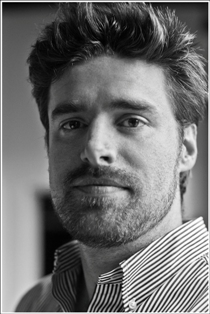 The 2011 Ten to Watch: Jeff Toyne
The Vancouver-based composer is making the move from orchestration on such as Fast Five and Battle Los Angeles to writing his own music for upcoming film Dirty Girl.