Thom Ernst
Posts by Thom Ernst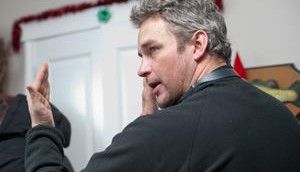 Director of the Year, English-language film: Michael Dowse
From Playback magazine: 2014 sees the Canadian director once again forge ahead with a uniquely Canadian story crafted for a global audience.
Director of the Year, French-language film: Xavier Dolan
From Playback magazine: With his latest film Mommy on a box office roll, there's no doubt that Canada's hottest young filmmaker has arrived.
Gone but not forgotten: TIFF 2014
Playback's TIFF critic Thom Ernst looks back on the most-buzzed-about Canadian films at TIFF and weighs in on how they might fare post-fest.
TIFF '14 Review: The Editor is 'a movie insider's playground'
Film critic Thom Ernst says the film is a 'perfect parody of an Italian horror sub-genre,' but wonders if its premise is a little too niche, even for movie buffs.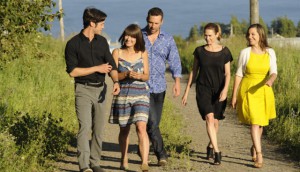 TIFF '14 Review: Denys Arcand's An Eye for Beauty
Film critic Thom Ernst says beautiful shots and sexy scenes will attract fans of the Arcand brand, despite a script that occasionally feels underwritten.
TIFF '14 Review: Big Muddy an 'effective contemporary noir'
Film critic Thom Ernst says Moneo's debut as a feature director shows great promise, with strong performances from lead actors generating awards potential.
TIFF '14 Review: 'Perfectly titled' Mommy lives up to its hype
Following its debut at TIFF on Tuesday, film critic Thom Ernst reviews Xavier Dolan's film for Playback and finds a filmmaker that "challenges the breaking points of an against-all-odds narrative."
Director of the Year: Denis Villeneuve
The Canadian director has a headline-making year, with two features debuting at TIFF and a box-office win stateside.
TIFF13 Reel Reviews: The festival wrap
Does TIFF13 mark the beginning of a Canadian star system? Film writer and critic Thom Ernst culminates his Playback festival coverage with an essay on Canada's red carpet moment.
TIFF13 Reel Reviews: Devil's Knot
Is the true life story of a small-town murder mystery too doc-saturated? Some say so, but film writer Thom Ernst argues this could be one of Atom Egoyan's biggest films to date.
TIFF13 Reel Reviews: The F Word
With distribution deals locking in around the world, Michael Dowse's latest film should do well with Toronto fans and rom-com lovers alike, says Thom Ernst.
TIFF13 Reel Reviews: Siddharth
Strong storytelling and an authentic vision of India set director Richie Mehta's latest feature off on a fine start to market, says film critic Thom Ernst.