Seine Shetty
Shaw brings back two Bryan Baeumler DIYs to HGTV Canada
Si Entertainment is producing the two home reno series for HGTV Canada (Baeumler pictured).
Canadian Cinema Editors award winners announced
The editors of Still Mine (pictured) and Officer and a Murderer took home prizes, while Ralph Brunjes, Kelly Smith and Rik Morden were honoured with LIfetime Achievement Awards.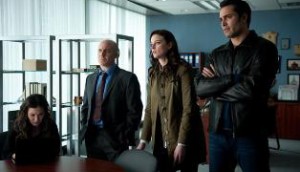 Camera Shy, Continuum win at Vancouver Leo Awards
The awards, which celebrate the achievements of B.C.'s film and TV industry, were handed out over the weekend (Continuum pictured).
Women underrepresented across Canadian film, TV industries: report
The finding comes from the Focus on Women 2013 report on the state of industry gender equity, released by the Canadian Unions for Equality on Screen on Tuesday.
Way of the Wicked wraps production in Squamish, B.C.
The Christian Slater-starrer is the latest project in Vancouver-based Odyssey Media's planned 15-film slate for 2013.
NFB makes Malting Silos story interactive for Hyperlocal
Melissa Bull's story has been adapted as an interactive piece by the NFB's Digital Studio as part of an online collection of neighborhood stories.
Incendo appoints new COO
The company appoints Jean-Phillipe Normandeau (pictured) as COO a month after co-founder Stephen Greenberg hands the reins to Jean Bureau as company president and sole shareholder.