Patricia Bailey
Posts by Patricia Bailey
Moore says he won't bend on copyright levy
Clearly frustrated with ACTRA and other artists' groups public denunciation of his copyright law, Bill C-32, Heritage Minister James Moore suggested energy would be far better spent coming up with a realistic legislative proposal to protect creators.
Artist groups begin lobbying over copyright
As MPs debate the government's proposed copyright bill, Bill C-32, a Quebec lobby group representing thirteen arts and culture groups has launched a public campaign to fight for changes to the controversial legislation.
Bastien breaks through with Exit 67
For the first time in the history of Quebec cinema a local film featuring a predominantly black cast has hit theatres.
Will nets spend doc money on dramas?
As English Canadian documentary filmmakers struggle to wrap their heads around the exigencies of the Canada Media Fund's POV program, a more worrying question looms on the horizon: have broadcasters used the CMF's new 50% flex rules to finance dramas instead of documentaries?
Doc makers can't find license fees to trigger CMF funds
The new Canada Media Fund is ready to hand out $3.5 million to 21 Canadian documentary filmmakers, but there's a major hitch: many can't find the broadcasters they need to get access to the cash.
FNC wraps with awards to Rowe and Redford
Montreal's Festival du Nouveau Cinema awarded director Michael Rowe's tale of a Mexican journalist who gets involved in S&M, Annee Bissextile (Ano Bisiesto), its top prize – the Louve D'Or – and selected Toronto-based filmmaker Ryan Redford's film about war veterans, Oliver Sherman, as best Canadian feature.
Controversial Khadr doc to screen on Parliament Hill
A controversial documentary about Omar Khadr's 2003 interrogation by the Canadian Security Intelligence Service from Montreal-based documentary filmmakers Luc Cote and Patricio Henriquez will be shown to federal MPs on on Parliament Hill tonight.
One million for Incendies
After less than three weeks in theaters, award-winning Quebec director Denis Villeneuve's Incendies has pulled in one million at the box office, a major feat for an auteur film with hard-hitting subject matter.
Route 132 begins roll-out via Alliance Vivafilm
Quebec producer Denise Robert's latest labor of love, director Louis Belanger's auteur road movie about loss and rebirth, Route 132, will be released on 25 screens across Quebec Oct. 6th by Alliance Vivafilm.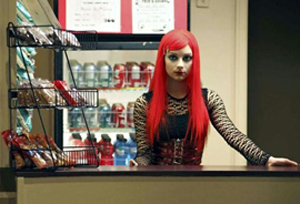 Festival du nouveau cinema announces strong line-up
The 39th edition of the the Festival du nouveau cinema will open Oct. 13 with Quebec director Podz's new flick 10 1/2 and close with another local film – Denis Cote's Curling.
Villeneuve will get Oscar consideration
Telefilm Canada announced on Wednesday that Quebec director Denis Villeneuve's Incendies, which picked up the Best Canadian Film award at the Toronto International Film Festival, is Canada's Oscar submission in the best foreign film category for the upcoming Academy awards, which will be held February 27.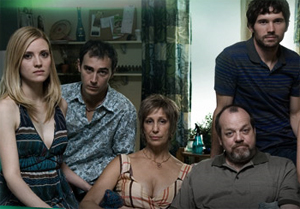 Aveux surprises at Les Gemeaux
While Musee Eden led the pack with nine wins at the 25th annual French-language television awards last night, it was the acclaimed drama Aveux that picked up most of the prizes in the more prestigious categories.