Patricia Bailey
Posts by Patricia Bailey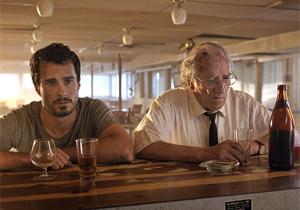 Jean Lapointe to be honored at the Jutras
Veteran actor and former Senator Jean Lapointe is set to receive a lifetime achievement award, the Prix Jutra-Hommage, at this year's Quebec film awards, the Jutras, on March 13.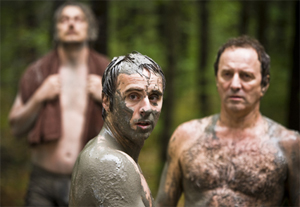 Quebec box office slips in 2010
Despite the release of a number of potential hits last year, the box office for homegrown Quebec films in 2010 dropped to 9% from 13% the previous year, when cop comedy De pere en flic (Fathers and Guns) drew more than $10 million, boosting overall ticket sales for local films.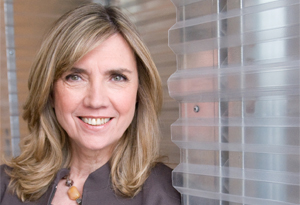 Decade in Review: Christina Jennings is Playback's Producer of the Decade
Shaftesbury has nearly tripled the volume of its slate since 2005, thanks to award-winning core creative and growth into new arenas. At the helm is CEO Christina Jennings. Described as fearless and inspiring (and a self-confessed type-A personality), Jennings is Playback's producer of the decade.
Decade in Review: Distributor of the Decade
Distributor of the decade Victor Loewy sees survival in staying one step ahead.
Badouri and Lepage cut Bait
Yves Simoneau and Josee Vallee decided they couldn't wait for co-pro money from France and went it alone, rebuilding quirky cop comedy L'Appat in a matter of weeks to get it ready for camera.
Integrate the net into media mix or lose CanCon: WGC
Regulation is not a dirty word. That was the message from the Writers Guild of Canada to a Heritage Committee formed to examine an issue which has flummoxed policy makers and industry leaders around the globe: media convergence.
Vision Globale lands $6 million in funding
Montreal-based Vision Globale just got a $6 million boost from the Quebec government to help it adapt to the digital age.
Will English Canada screen Incendies?
The producer of Denis Villeneuve's Incendies wants to capitalize on the film's considerable international buzz to try to sell the critically acclaimed flick to one of the toughest audiences for art films on the planet: English Canada.
CMF POV deadline extended
The Canada Media Fund (CMF) POV program has extended its Dec. 6 deadline into the New Year in order to give doc makers the chance to find the broadcaster needed to access the fund's cash.
Incendies, Hobo and Melt added to Sundance; Villeneuve opens in France
Denis Villeneuve's award-winning Incendies will start the New Year with a bang. It's set to open across France on 80 screens Jan. 12 and is one of six Canadian films picked to screen at the upcoming Sundance Film Festival.
Sundance picks three Canuck titles
Three Canadian films are among the titles in competition at the upcoming Sundance Film Festival, which announced its picks in the dramatic and documentary categories for U.S. and world filmmakers Wednesday.
Is Lance on track for $5 million at box office?
Distributor Christian Larouche says a child could have released the film version of the long-running Quebec TV hockey saga Lance et Compte – which came in number two behind Harry Potter at the Quebec box office this past weekend.