Nick Krewen
Posts by Nick Krewen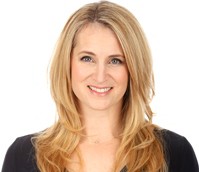 Meet the programmer: Blue Ant Media's Vanessa Case
From our print issue: Blue Ant's EVP of programming and production tells Playback what the indie broadcaster is looking for as it expands its original programming slate.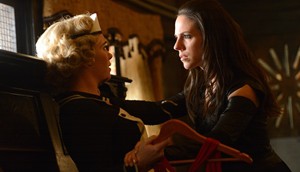 How super fans help TV series go global
From our print issue: how a subset of highly engaged fans helps Canadian genre series' earn international buzz and worldwide sales.
Q&A: The Exit Interview with Tom Perlmutter
From our print issue: Playback catches up with the now-former NFB head to discuss his concerns about Canada's screen industries.
Regina's Shiverware launches Star Trek 'harp' app
The Saskatchewan firm has licensed the cult series branding from CBS Interactive to fill a void in the still-unsaturated Trekkie mobile space.
Premieres set for 19-2, Hardcore Heroes, new Survivorman
Programming details on the mid-season debuts of the three original Canadian series, plus two new unscripted half-hour premieres on Travel + Escape.
Aloft to compete for Berlin's Golden Bear
Director Claudia Llosa's latest award contender is a Spain-Canada-France coproduction filmed in Manitoba. (Jennifer Connelly pictured.)
Jeff Chan tapped to helm Lionsgate firefighter drama
The Vancouver-born director (pictured, centre) will develop and direct the as-yet unnamed action flick for Lionsgate.
CTV makes multi-platform promo play for Saving Hope
Calling the marketing campaign for the series' January return "unprecedented," network exec Mike Cosentino breaks down how CTV is courting viewers across platforms.
Tatiana Maslany, Michael J. Fox nab Golden Globe noms
Tatiana Maslany scores best actress nomination for Golden Globes, as does four-time winner Michael J. Fox for best actor.
9 Story sells more Teenage Fairytale Dropouts
9 Story sells Teenage Fairytale Dropouts, an asset of its recent CCI KIds acquisition, to several international territories.
Broadcaster, host and actor Bill Jessome passes away
Jessome, one of the founding figures of Maritime television and host of Maritime Mysteries, dies at the age of 88.
Telefilm's Success Index score falls year-over-year
The tool, which measures results for the Canadian movies Telefilm supports, shows a 2012 score well below the high set in 2011.