Matt Sylvain
Posts by Matt Sylvain
The Academy launches all-digital CSA application process
The new process, which eliminates the need to send in hard copies of audio-visual materials like films and TV programs, is the result of a deal with digital media management company Yangaroo.
CMJ Productions branches into post, talent management
Post-Prod CMJ Tech, the post-production arm, offers a variety of audio-visual production services and rentals, including Canon C300 and 5D Mark III's cameras.
Weekly roundup: Premieres, mentorship and financing news
Today's package of briefs includes the Canadian films premiering at Toronto's Italian Contemporary Film Festival later this summer (Real Gangsters pictured).
Showtime takes Michael Konyves' Schwarzenegger-backed pilot
Pump, a drama about the early days of body-building, is the result of a deal Konyves has with The Tannenbaum Co. and CBS TV Studios (Konyves pictured).
DGC names recipients of special honours
The guild says film and TV industry veterans John N. Smith (pictured), Lee Gordon and Peter O'Brian are to receive career recognition awards at its annual awards gala in October.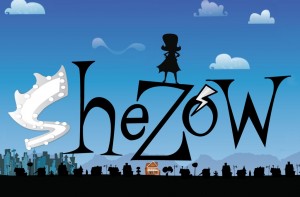 DHX sells three kids programs into Belgium
The new distribution sales cover SheZow, (pictured) Monster Math Squad and Martha Speaks.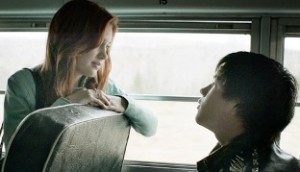 Blackbird, Le Demantelement take Cannes prizes
Blackbird (pictured) took the grand prize in the Cannes Junior program while Le Demantelement took a critics' choice award at the festival which ended Sunday.
Hell on Wheels, Rufus win big at Rosie Awards
Nomadic Pictures' western for AMC Hell on Wheels (pictured) nabbed six trophies, while horror feature Rufus took four in Alberta's annual film and TV prizefest.
ATN to broadcast Canadian animated Ponnivala series
The 26-part series is inspired by the Indian epic the Mahabharata, and will air on three ATN channels.
Mongrel picks up four more films at Cannes
The four films to which Mongrel acquired the Canadian rights include Jimmy P. (Psychotherapy of a Plains Indian) (pictured).
Weekly roundup: Awards, festivals and distribution news
This week's briefs include details of the VIP-heavy Cannes Film Festival screening of restored The Apprenticeship of Duddy Kravitz (VIPs pictured).
Lionsgate notches $250 million in film distribution sales
The deals stemmed from nine titles, most importantly The Hunger Games: Mockingjay Part 1 and 2, the third and fourth installments of the blockbuster film franchise (The Hunger Games pictured).