Marise Strauss
Posts by Marise Strauss
DGC hands top prizes to Leslie, Cairo Time
It was a mixed bag of winners at the Directors Guild of Canada awards on Saturday, where Reginald Harkema nabbed the best feature director prize for Leslie, My Name is Evil, while Ruba Nadda's Cairo Time was named best feature film.
Resident Evil dominates box office
Resident Evil: Afterlife looks to become the most profitable film yet in the lucrative franchise thanks to 3D ticket sales and no major competition, which helped the videogame adaptation top the weekend box office in North America and several international territories.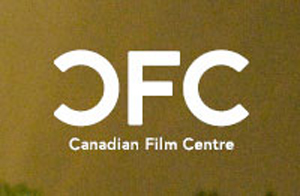 CFC gets $9 million for training
Despite darkened skies, the mood was upbeat at the Canadian Film Centre's annual TIFF barbeque on Sunday, thanks to a $9 million funding boost announced by the Ontario government.
McGowan Scores at TIFF opener
The puck has dropped on the most unconventional film ever to open the Toronto International Film Festival, as Michael McGowan's Score: A Hockey Musical kicked off the 35th edition of the fest on Thursday at a glitzy affair at Roy Thompson Hall.
Robert hands off $10,000 CMPA prize
"My god, I'm finally one of the boys," Quebec producer Denise Robert exclaimed as she picked up the CMPA Feature Film Producers Award at a ceremony Thursday at the start of the Toronto International Film Festival.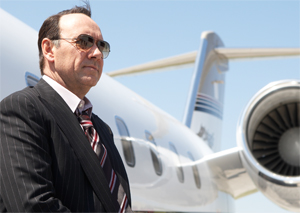 TIFF 2010 Gala: Casino Jack
Casino Jack has the makings of a big Hollywood studio production: an impressive cast led by double Oscar-winner Kevin Spacey, an Emmy-award winning director in George Hickenlooper, and a headline-grabbing true story about a high-profile American lobbyist's fall from grace.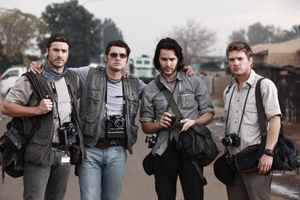 TIFF 2010 Gala: The Bang Bang Club
Veteran producer Danny Iron was struck by the vibrant energy in South Africa's largest city, Johannesburg, which would become the backdrop to an emotional shoot for the Canada/South Africa copro The Bang Bang Club.
Springsteen doc in TIFF lineup
Festival unveils titles for Real to Reel program including Thom Zimny's doc on The Boss
eOne signs up for Gnomeo and Juliet
CG musical from Rocket Pictures features the voices of James McAvoy and Emily Blunt
Cattrall returns to Breakthrough's Parker
Sex and the City star voices character of Dee in animated sitcom, now in production on its second season
Smith joins D Films as CFO
Former Alliance Atlantis exec will oversee distributor's financial and licensing business
New channel coming for Sportsnet
Network will launch 24-hour sports digital channel on Aug. 14, dedicated to live event programming