Mark Smyka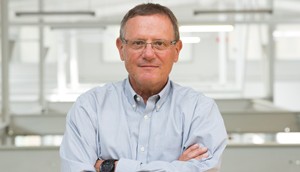 One step forward, one step back
Original Playback editor Mark Smyka reflects back on how the industry has changed…and how it's stayed the same. Comment and Opinion: YTV's achievement
At the most basic level, ytv is simply a media buy. It shows up on the media plans of advertising agency buyers as a television option. Its viability as a business is derived from the supporting data that catalogues the programs… New DECODE to focus on family, kids market
The key to success in today's complex and intensely competitive production industry is the ability to manage and exploit all aspects of a tv or film project…. Stripes newcomer Staub just doing it.
On the basis of enthusiasm alone, up-and-coming commercial director Clay Staub has a great career in store…. Radke memorial apprenticeship
will help young talent get started… Kids' programming initiative
Canadian producers of children's television programming have new hard evidence that corroborates something they've known in their collective gut for some time – that the rest of the world puts Canadian producers in a class of their own…. MIP-ASIA a mixed Dalton and Kessler team up
Syd Kessler is back in the commercial production business…. It's a whole new game
While the arrival of big-budget video game filmmaking to Canada may have come as a surprise to the Canadian public, film producers here have been aware of the game for some time…. Abraham to Sparks
Gray Abraham, a prominent figure in the Canadian ad agency creative community through the 1980s, has joined Sparks Productions as a commercial director…. Avion's Harris 'Opportunity for crossover'
Hoodoo, Avion forge link…