Megan Haynes
Posts by Megan Haynes
Shaw kicks off its rebranding campaign
The telco is introducing two spokes-bots, a new logo and tagline to build love for the brand.
Fall TV: The next big thing on specialty
A breakdown of what's gaining momentum on specialty networks, and the shows expected to be hits right out of the gate, according to TV execs.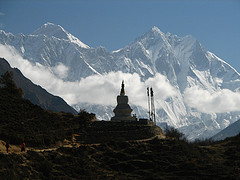 Make Believe Media sets sights high on doc series
The Vancouver prodco is developing an unscripted miniseries about Mt. Everest based on director Dianne Whelan's latest documentary.